Archives
now browsing by author
Disclosure: This content is reader-supported, which means if you click on some of our links that we may earn a commission.
Historically, ERP (enterprise resource planning) software was used by large corporations and multinational organizations for managing their entire operation from a single platform.
But now these solutions are more accessible than ever before. In addition to enterprises, lots of SMBs have started to leverage these tools over the past several years.
ERP software essentially combines all of your business tools into a centralized console. It encompasses components like accounting, HR, CRM, supply chain management, and more.
By consolidating your business tools into a single ERP solution, it's much easier to manage. Plus, ERP software gives you tons of extra value from a big-picture point of view, that you normally wouldn't see from standalone software.
So which ERP software is the best? Find out below.
The Top 5 Options For ERP Software
How to Choose the Best ERP Software For You
In order to find the right ERP software for your business, you need to understand what to look for as you're shopping around. All ERP systems are not created equally, and there's not really a "one-size-fits-all" solution.
Rather than blindingly picking a tool, use these feature sets and considerations to narrow down potential options.
Business Processes and Modules
As previously mentioned, ERP software encompasses various types of business processes. These typically come in the form of modules as you're customizing an ERP solution.
Some of you might only need a handful of these processes, while other businesses could be looking for a dozen. It really depends on your business size, existing tools, and future goals for resource planning.
Examples of modules and processes to keep an eye out for include HRMs, financial management tools, CRM, SCM, inventory management, purchasing and supplier management, sales and marketing tools, and more.
There are even industry-specific processes for things like manufacturing or engineering. These will include crucial functionalities for product planning, production scheduling, bill of materials, shop floor planning, etc.
Make sure the ERP software you're evaluating has the capacity to handle your needs with modules for these types of functions.
Reporting, Analytics, and Dashboards
The best ERP software on the market today has advanced reporting capabilities. These go above and beyond basic spreadsheets and PDF downloads. Look for a solution that includes real-time data and smart filters.
Some tools might even have agile reporting and ad hoc reporting, so you can quickly adapt to ever-changing needs without interruptions.
You should be able to manage these complex reports and analytics through a simple dashboard. If you can't figure out the dashboards, you'll never get the most out of these reports (which renders them useless).
Dashboards should also display KPIs and let you analyze different data with just a few clicks. For example, you might want to compare qualitative vs. quantitative data based on departments or users within your organization.
Integrations
Your ERP software must seamlessly integrate with your existing tools and software.
From simple file transfers to complete integrations, it's crucial that these all work together. For example, you should be able to sync your existing CRM with your new ERP software. Or you might want to link an ERP payroll module to an HRMS software that you're already using.
ERPs that provide flexible integrations can expand the functionality of your existing tools or completely replace them after a smooth file migration.
Custom Capabilities
Customization is crucial when it comes to evaluating ERP software. Otherwise, you won't get the most of the potential benefits; here's why.
Each department will have different business workflows. These could potentially have contradictory priorities and goals. For example, marketing teams will focus on spending while accounting teams will be focusing on saving money. Sales teams will be prioritizing a monthly quota, and production departments prioritize daily output. It's impossible to configure these various workflows into an all-in-one solution.
So your ERP software should have configurable workflows and custom dashboards for each department. This will allow those decision-makers to define specific KPIs and goals based on custom parameters.
Setup and Deployment
It's no secret that ERP software can be complex. Unlike other business tools, it's not really a "sign up today and deploy in seconds" type of tool. This is largely due to the custom nature and different modules required to run smoothly.
But with that said, some ERP software providers are definitely easier to set up and deploy than others. If you don't want to install anything locally, look for a cloud-based ERP solution. You'll still need a custom solution, but this will be easier overall.
Between cloud-based SaaS solutions and on-premises deployment, you'll have different options to consider.
Training and Support
Again, ERP software isn't always easy. You need to find a provider that offers you the resources required to hit the ground running.
In most cases, they will need a proper installation by someone with technical expertise. So if your business doesn't have a dedicated IT team, make sure you review your SLA.
In many cases, the installation could be charged entirely separately from the ERP license or subscription. Cloud-based ERPs are definitely easier to set up (as mentioned earlier), but it might still require some training.
What happens when you have a question or need some assistance? Will your software vendor be there to help you out?
These are the types of questions you need to ask yourself as you're evaluating different options.
The Different Types of ERP Software
Before we get into the ERP software reviews, I want to quickly explain the different types of ERP software available on the market today. This will add some clarity as you're shopping around.
General Purpose ERP Software
Generalist ERPs are flexible enough to fit the needs of various industries. They have robust customization capabilities, easy integrations, and processes that match a wide range of requirements.
The vast majority of ERP software is branded as a general-purpose ERP. This gives software vendors the ability to target as many different organizations and industries as possible.
Vertical-Specific ERP Software
As the name implies, vertical-specific ERPs are targeted for specific industries. Unlike a generalist solution, this type of software is not geared towards the masses.
These types of ERP solutions are popular in niches like manufacturing, construction, or retail. A vertical-specific ERP won't be nearly as flexible as a general-purpose tool, but they do a great job hitting the specialized industry.
Open-Source ERP Software
Open-source ERP software only makes up a small portion of the overall ERP market. However, it's important to know that they exist.
An open-source ERP is ideal for tech teams that want the ability to develop and integrate custom apps to an ERP solution. Since ERPs can handle such highly customized functionality and processes, this type of software is the preferred choice for developers.
Small Business ERP Software
As previously stated, there was a time when only large organizations would be using ERP software. But cloud deployment has made ERP software significantly more accessible to small businesses.
Since some ERPs are delivered with custom modules (as opposed to a fully integrated solution), small businesses can choose just two or three modules and omit the others. For example, you could get an ERP software with just functionality for accounting and HRM. Then down the road, you can add-on a module for CRM or inventory.
Small business ERPs are also known as "lightweight ERPs" because of this flexibility.
#1 – Infor Review — The Most Versatile ERP Software
Infor is a cloud-based ERP software with solutions for SMBs and enterprises alike. They have several different ERP products for you to choose from based on your industry and business needs.
With 30+ years of experience in this space, Infor's robust and flexible technology earns them a high ranking on my list.
The ERP solutions offered by Infor are a popular choice for wholesale distribution companies, manufacturing organizations, and various service industries. Some of the notable highlights of the software include:
Ability to personalize home pages and dashboards
Intuitive role-based user interfaces
Unlimited financial calendars, ledgers, basis reporting, and dimension strings
Embedded analytics directly within different user' workflows
Production planning and scheduling management
Optimized purchasing with advanced order controls
Ability to ensure maximum margins with integrated pricing modules
While Infor is definitely known for its cloud solutions, they do offer single-instance and on-premises deployment options for some of their software.
Infor also has a wide range of specific software for things like HCM, CRM, PLM, SCM, and more. So if you just have one single need, you can explore those choices as well.
#2 – AccountMate Review — The Best Vertical Specific Solutions
AccountMate is branded as the "world's most customizable accounting system." It's designed to help growing businesses gain a competitive edge with unique ERP software based on specific verticals.
The software is trusted by 125,000+ companies worldwide. In addition to the software, AccountMate provides additional services to help you get the most out of your ERP tools.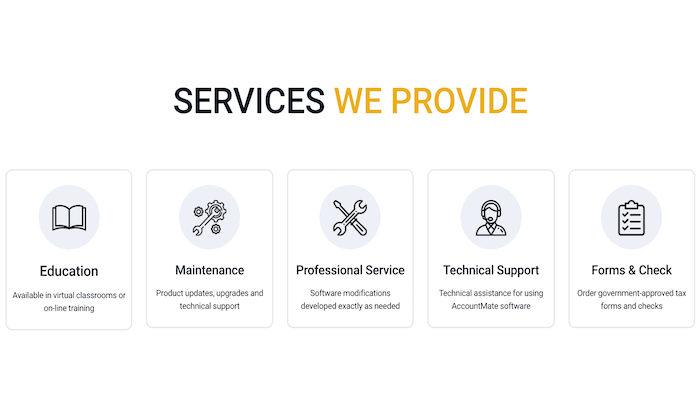 AccountMate's vertical solution catalog is extensive, to say the least. They have 30+ vertical-specific category options available. Their development partners help businesses get industry-specific functionality in addition to the base financial software.
Some of those top categories include:
Billing
Budgeting and forecasting
Business analytics
Business intelligence
CRM applications
Document management
Ecommerce
Food processing
Human resources
Invoice automation
Job costing
Payroll
Route management
Sales analysis
Warehouse management
The list goes on and on. As you can see, these vertical-specific offerings are extremely versatile. AccountMate can ultimately provide you with a comprehensive front office and back-office solution.
Businesses within industries like manufacturing, wholesale distribution, utilities, government, solution providers, ecommerce, and business services all rely on AccountMate for ERP.
For those of you looking for a vertical-specific solution with a core focus on accounting and finance, look no further than AccountMate.
#3 – Epicor Review — Best ERP Software For Manufacturing
Epicor is another industry leader in the ERP software space. They provide cloud and on-premises solutions for businesses in spaces like manufacturing, retail, automotive, lumber and building, and distribution.
With that said, the manufacturing ERP software offered by Epicor is the clear standout.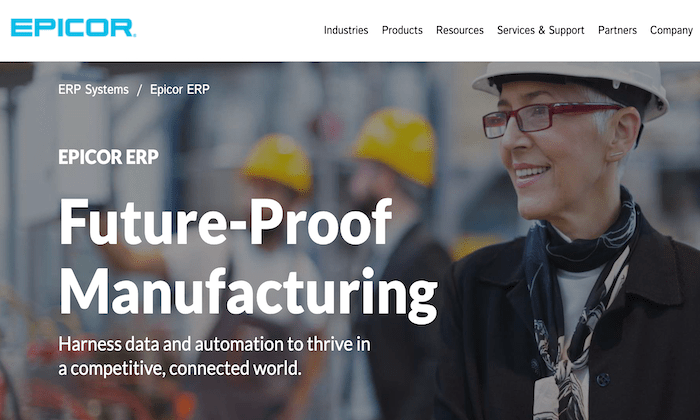 It's trusted by a wide range of manufacturers producing products like industrial machinery, lumber and wood, rubber and plastics, high tech electronics, aerospace and defense products, fabricated metals, medical devices, furniture, and more.
Here are some of the top benefits you'll get with Epicor's ERP software:
Ability to track, measure, and monitor entire operation from raw materials to final product
Improve efficiencies with real-time visibility into plant and business operations
Streamline your processes to reduce costs and increase profits
Adapt to new strategies, changing customer needs, and new manufacturing methods
Implement lean manufacturing methodologies to eliminate waste
Make smarter decisions and prioritize customer satisfaction
Overall, the software is designed for mid-sized and large businesses in the manufacturing and distribution space. If you fall into these categories, I strongly recommend Epicor for ERP.
#4 – IFS Review — The Best Agile ERP Software
IFS is a bit unique compared to other ERP solutions on the market today. The software isn't as complicated and rigid as other tools that you'll come across.
Instead, IFS gives you the ability to adapt in real-time as market landscapes change, and new technology becomes available. This approach helps maximize the agility of your organization.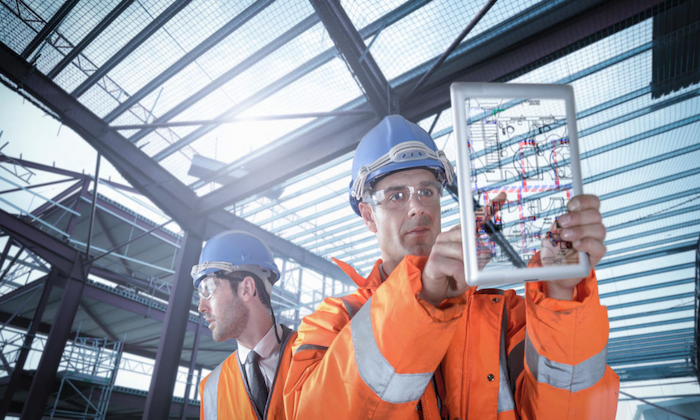 IFS has pre-configured ERP solutions for areas like supply chain management, human capital management, project management, financials, service industries, and manufacturing.
Within those categories, some of the noteworthy highlights of the ERP software include:
Risk and opportunity management
Digital asset lifecycle journey
Contract management, variation order management, and payment applications
Real-time planning and scheduling optimization
Sales forecasting and demand planning
Multisite and multi-entity supply network visibility and planning
CRM and SRM
Financial accounting, management accounting, project accounting, and strategic accounting
Again, all of these tools and functionality are designed to keep your organization agile as the market changes. You'll be able to gain a competitive edge and make strategic decisions in real-time using IFS for enterprise resource planning.
#5 – Deltek Review — The Best ERP Software For Small Business
As previously mentioned, ERP software is no longer reserved for global enterprises. There are plenty of great options out there for small businesses that want to leverage these solutions.
Deltek is one of those options for smaller companies, and it's my top recommendation in this category.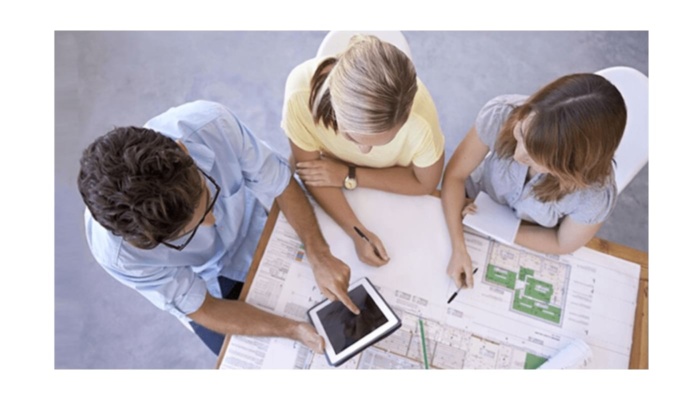 Overall, Deltek is a great option for project-based businesses seeking an ERP solution. They have a wide range of products and modules in categories like:
Information management and collaboration
Business development
Project and portfolio management
Human capital management
They even offer niche-specific solutions like costpoint for government contractors or project lifecycle management for small architecture and engineering firms. These examples showcase the versatility of Deltek.
The cloud-based deployment makes it easy for smaller businesses to implement as well.
Summary
There are dozens of vendors out there offering ERP software. But after extensive research and testing, I can only recommend the five options reviewed above.
Which one is the best? It depends on your situation.
Make sure you follow the methodology I described earlier in this guide to narrow down your options as you're shopping around. This will make your life much easier and ensure you make the right decision for your business.
The post Best ERP Software appeared first on Neil Patel.
Crowdfunding for business startup is just one of many options.  For some, crowdfunding is a foreign concept. In contrast, others know just what is happening.  If you are looking to start a business with minimal debt, crowdfunding could be the answer. If you're lucky. 
Is Crowdfunding for Business Startup the Best Option or Is it the Luck of the Draw?
Still, it may not be the answer at all.  First, it isn't cost free, though it does have minimal costs compared to some other options.  Truly, the main costs associated with crowdfunding for business are related to marketing your campaign in order to attract investors.  Yet, other costs include any fees charged by the crowdfunding platform. 
If you are lucky enough to meet your goal, you are golden.  Just imagine, all you have to do is live up to your campaign promises and you have no debt related to those funds.  However, if you do not meet your funding needs on the campaign alone, you are out those marketing costs and you still have to find additional funds. It's a fine line to balance.

Get our business credit building checklist and build business credit the fast and easy way.
What is Crowdfunding?
The truth is, with crowdfunding for business, there is no need to limit yourself to just one or two large investors.  You can find a lot of investors to fund your business a few bucks at the time. In fact, some even kick in as little as $5.
Crowdfunding is a good starting point for a new business.  Still, it shouldn't be relied upon completely.  Truly, you need a backup plan.  Unfortunately, only a small percentage of crowdfunding campaigns are successful.  Furthermore, consider how the economy is doing before you rely too heavily on crowdfunding.  If the economy isn't strong, people will not be as likely to invest. 
Crowdfunding Platforms
There are many crowdfunding platforms, but they aren't all exactly the same.  You have to check them each out and figure out which one will work best for your business.  We'll start with the two most popular options. 
Kickckstarter
They are the largest crowdfunding for business platform. With over 14 million backers, they boast over 130,000 funded projects. These include products and services related to: 
Publishing

The arts and film

Comics and illustration

Design and tech
With Kickstarter, you must have a prototype. In addition, projects cannot be for charity.  However, nonprofits can use Kickstarter.  Also, you are not allowed to offer equity in a company as a perk. 
Other banned projects and perks include anything to do with:
Contests and raffles

Cures and medicines

Credit services

Live animals

Alcohol

Weapons
Creators collect a 5% fee on all funds.  They also use a payment processor, Stripe, that applies payment processing fees (roughly 3-5%). Unsuccessful campaigns do not pay a fee. There are also fees of 3% + $0.20 per pledge. Pledges under $10 have to pay a discounted micro pledge fee of 5% + $0.05 per pledge.
Indiegogo
Indiegogo has over 9 million investors. The minimum goal they allow campaigns is $500. They charge 5% platform fees and 3% + 30¢ third-party credit card fees. It is important to note that fees are deducted from the amount raised, not the goal. As a result, if you raise more than your goal, you will pay more in fees. PayPal is not accepted.
Indiegogo is noteworthy because they offer flexible financing in addition to fixed financing options. So, if you do not make your goal and you chose flexible funding, you can at least hold onto what you collected. This is the opposite of how crowdfunding normally works.
You cannot change your fundraising structure from fixed to flexible, or vice versa, once the campaign starts. They recommend fixed funding if you need a minimum amount for your project. Indiegogo recommends regular communications to donors if you choose fixed funding.
RocketHub
RocketHub is better suited for those who need venture capital. They give you an ELEQUITY Funding Room. There, you can pitch your idea and see if it stimulates any interest from donors.
This platform is specifically for business owners working on projects related to: 
Art

Business

Science

Social
If you achieve your fundraising goal, you will pay a fee of 4%. In addition, you'll pay a 4% credit card handling fee. But if you do not reach your goal, then that fee jumps up to 8% plus the credit card handling fee. That means RocketHub is best for companies that
 are more confident they will make their goals.

Get our business credit building checklist and build business credit the fast and easy way.
CircleUp
CircleUp aims to help emerging brands and companies raise capital for growth projects. However, companies must apply and show revenue of at least $1 million to get a listing on the site. That said, the platform will sometimes make exceptions.
CircleUp can be good for those who already have a somewhat established business. That includes business owners who want both funding and guidance in order to take their businesses to the next level.
If your business gets approval for listing on CircleUp, the fee percentage comes from the total amount you raise. 
GoGetFunding
GoGetFunding has been around since 2011. They let fundraisers keep the money they raise, regardless of whether they meet their target. If your business idea is unproven and you are unsure of whether you can meet your funding needs with a crowdfunding for business campaign, flexible funding can be a great option. 
They charge a 6.9% fee. This is pretty high, but it includes both the platform fee and the payment processing fee. Therefore, it is actually more cost-effective than many other crowdfunding for business options.
Crowdfunder
With Crowdfunder, investors purchase equity in promising companies. They consider campaigns to be deals, and its donors are investors. Basic listings are $449/month. Self-start listings are $499/month. Self-start plus is $999/month.  In their community, there are over 15,000 investors and 200,000 startups.
Fundable
This is a crowdfunding for business platform that allows companies raise funds from investors, customers, and friends. They have over $80 million in funding commitments.
Fundable does allow equity campaigns. Also, they charge $179 per month to raise funds. Fees on rewards are: 3.5% + 30¢ per transaction. They do not charge success fees.
Fundly
Fundly allows for crowdfunding for creative ventures. If your business has a creative lean, this might work for you.
There is no minimum amount to fundraise or to keep money you raise. You can usually withdraw payments within 24 – 48 hours of the donation. In addition, they offer automatic transfers. It is free to create and share an online fundraising campaign. 
Yet, Fundly will deduct a 4.9% fee from each donation you get. A credit card processing fee of 3% is also taken out from each donation. Also, there are nonspecific automatic discounts for larger campaigns.
Successful Crowdfunding Campaigns
A lot of times crowdfunding for business is not successful.  There are some campaigns that find their proverbial gold at the end of the rainbow however.  Consider these examples. 
Pebble SmartWatch
They actually have more than one of the top 10 campaigns ever on Kickstarter. Their 2nd campaign is one of the highest funded ever.  It hit over $20,000,000. That's not too bad considering their goal of only $500,000. 
They eventually sold to FitBit. 
FlowHive
The FlowHive Indiegogo campaign caused quite a buzz. The idea was to find a way to get the honey from bees without causing the bees harm. 
Traditionally, they just break open the hives to get honey. However, this process can kill the bees. FlowHive developed a fake hive.  It is made from reusable plastic. Bees make honey in it, and the honey flows out through a spout. The bees are safe and fresh honey is readily available.
It seems beekeeping is growing in interest. This campaign raised $14,000,000. Though they won't let on as to what the exact numbers are, those in charge say they are still turning a profit. 

Get our business credit building checklist and build business credit the fast and easy way.
CoolestCooler 
The coolest cooler was a super cool Kickstarter campaign that brought in over $13,000,000. The cooler had bluetooth and a blender among other things. Investors got one  for their donation toward the cause. 
This campaign did run into some trouble when it wasn't able to deliver rewards as quickly as promised.  There was actually a lawsuit. In the end, everything worked out and everyone got what they were promised. 
The CoolestCooler group says they are glad to put that behind them and get back to work. You can still buy one today. 
Kingdom Death Monster 1.5
A lot of people jumped in on this one, to the tune of $12,000,000 on Kickstarter for this surprisingly popular board game. It did take a while to get going, but investors finally got their copy. After production was over, resale values skyrocketed upwards of $1,000 per game. A later campaign promising updated material did just as well. 
BauBox Travel Jacket
This jacket boasts 10 different design elements, like a drink holder and a neck pillow. They raised over $11,000,000 across 2 campaigns. While it had a rough start, including the jacket being available on retail sites before investors even got theirs, it is still selling today.
How to Launch a Successful Crowdfunding for Business Campaign
There is no such thing as guaranteed success.  Luck truly has an awful lot to do with it. In lieu of catching a leprechaun however, these steps can help make sure you give yourself the best chance possible when it comes to crowdfunding for business. 
Do the Research
You have to know your market and what demand looks like.  The only way to find that out is to research. Figure out how much money you actually need before you set your goal. Lots of business owners have started crowdfunding campaigns only to find the demand isn't there or their goal fell short of the actual need.
Create a Prototype
For products, you need to have a sample to show investors. This is important. People are much more likely to let go of money if they can see something tangible. This is so vital that Kickstarter actually mandates that you to have a prototype to show potential investors
Consider Your Platform
Once you know who your target audience is, you can determine if you would be best served by Kickstarter, Indiegogo, or another successful platform that is not as well known. If your audience doesn't use the platform you are on, it won't matter how great your idea or product is. They'll never see it.
Give Awesome Incentives
This is huge.  Be sure you can deliver on your promises.  Yet, don't give away the company. Still, if someone one is going to help you get started, they deserve something amazing.  Offer more than a thank you note. Be bold with what you offer as a reward for their support, without harming your success.
Set a Goal
Setting attainable goals is necessary to success. Make certain you look at the numbers in relation to actual facts before you set a fundraising goal. Be certain you have production facilities on the line that can meet the timeline goals. Do not randomly set goals with no clue what it will take to reach them.
It's All in the Marketing
You can't just willy nilly throw a campaign together. If you create a video, it needs to be professionally edited. Any social media should be specifically targeted toward your audience. If they are a cheesy, audience, then that is how your social media and videos need to be.  A more sophisticated audience will need a different feel. 
Be Realistic About Crowdfunding for Business
Keep in mind, when it comes to crowdfunding,  you need a backup plan. Don't count on rainbows and leprechauns.  Honestly, there are far more unsuccessful campaigns than there are successful ones.  In fact, competition is fierce. It's definitely worth trying, but remember that you are likely going to need other types of funding as well. 
Finally, you need to work on building fundability.  That is the ability of your business to get funding.  Everything from traditional business loans to business credit cards and lines of credit require a business to be fundable for approval.  Furthermore, part of being fundable is having great business credit, which also requires a specific process to build.  Do not neglect fundability and business credit while your crowdfunding campaign is running.  Those funds will only last so long, if you even get enough to get started.
The post Do You Feel Lucky? Everything You Need to Know About Crowdfunding for Business appeared first on Credit Suite.
Starting a Business in Kentucky
A new business in Kentucky is in your reach. So have you been wondering: just how do I start a business in Kentucky? And more importantly, can I do so no matter what the economic conditions are? Can I start a new business in Kentucky during a recession?
New Business in Kentucky: Advantages and Disadvantages
Kentucky comes out as the eighth worst state to start a new business in, per a 2016 article. And this is for the whole nation, according to Business Insider. This is despite thriving metropolitan areas such as Louisville.
One positive is that the state has a somewhat cheap cost of living. But its productivity score lags behind four fifths of the country. There also seems to be less market opportunity to start a business in Kentucky than in other states.
Recent Improvements
In 2018, Forbes lists Kentucky as its number 36. Also in 2018, Fit Small Business is in nearly perfect agreement, and clocks Kentucky in at number 35. Keep in mind, all three websites have differing criteria.
Forbes praises Kentucky for its better than average business costs and quality of life. The regulatory environment is slightly worse than the average. But the economic climate and growth prospects are somewhat worse than average.  And labor supply is an abysmal 48th for the nation.
Fit Small Business says Kentucky has a better than average cost of living and startup activity.  But everything else is worse than average. The cost of starting a business and the labor market are in the worst ten. Labor market is a measure of the desirability of an area and the number of people with bachelor's degrees.
Conditions in Kentucky have certainly improved. Although you may have some trouble with hiring, if you choose to start a new business in Kentucky.
Start a New Business in Kentucky – New Business in Kentucky: Programs
The "Kentucky Small Business Investment Credit" is meant to encourage job creation. This is by providing a nonrefundable state income tax credit to small businesses which hire one or more people. And/or they must invest at least $5,000 in qualifying equipment or technology. Most for-profit businesses with up to 50 full time employees are eligible.
Kentucky Reinvestment Act
The "Kentucky Reinvestment Act" program can help any company engaged in manufacturing and related functions within the commonwealth. Benefits are available for up to ten years. This includes tax credits equaling up to 100% of corporate income tax liability.
Kentucky Industrial Revitalization Act
Under the "Kentucky Industrial Revitalization Act, companies can get tax credits, Kentucky Corporation License Fee credits, and job assessment fees for up to ten years. These incentives can equal up to 75% of the cost of the rehabilitation or construction of buildings, along with refurbishing or purchasing equipment.
Here is precisely how to start a new business in Kentucky.
Kentucky New Business Secretary of State Requirements
Start a New Business in Kentucky – Register a Business Name
Choose a business name and structure at the Kentucky One Stop Business Portal.
A business owner must have a unique corporate name for their business to incorporate in Kentucky. Before a business owner can file to incorporate, they should be sure that the name they want is not already in use by another corporation.
They should conduct a thorough search of online records and other databases. To check name availability in Kentucky, go to the official website of the Secretary of State.
It is not necessary for a business owner to reserve the corporate name they want, but if they would like to reserve a name until they can file to incorporate, they can submit an application to the Kentucky Secretary of State.
Download the application online at Reserve A Kentucky Corporate Name on the Kentucky Secretary of State website. It costs $15.00 to reserve a corporate name. The name will then be reserved for a period of 120 days.
Business Permits and Licenses
The One Stop Business Portal is your best bet for finding occupational licenses or permits you need.
Local Permits and Licenses
There is a list at the Kentucky State Board of Elections. There is also an Excel spreadsheet of county offices information. Also, the Kentucky League of Cities has a directory of city offices and websites.
Business Registration
Forms are available at the Kentucky Secretary of State website. But the Kentucky One Stop Business Portal tends to be the most efficient option.
Tax Registration
The Kentucky Department of Revenue keeps a useful checklist for registering for taxes. You will eventually end up back at the One Stop Business Portal.
Start a New Business in Kentucky – Virtual Offices
Alliance offers Kentucky virtual office space in the following cities: Florence, Lexington, Louisville, and Richmond.
For other areas of the state, be sure to check with Regus for Kentucky virtual business space. Or business owners might want to try local business owners. Or they can ask computer user groups for help in this area. Other options may be to seek virtual business office space in neighboring states. These are Illinois, Indiana, Missouri, Ohio, Tennessee, Virginia, and West Virginia.
Start a New Business in Kentucky – Build Business Credit
Business credit is credit in a small business's name. It doesn't connect to an entrepreneur's individual credit, not even when the owner is a sole proprietor and the sole employee of the company.
Accordingly, an entrepreneur's business and consumer credit scores can be very different.
The Advantages
Due to the fact that company credit is separate from individual, it helps to secure a small business owner's personal assets, in the event of legal action or business bankruptcy.
Also, with two separate credit scores, an entrepreneur can get two different cards from the same merchant. This effectively doubles buying power.
Another advantage is that even startups can do this. Going to a bank for a business loan can be a formula for frustration. But building company credit, when done the right way, is a plan for success.
Personal credit scores depend upon payments but also other considerations like credit use percentages.
But for company credit, the scores truly only depend on if a small business pays its debts on a timely basis.
Learn more here and get started toward building business credit attached to your company's EIN and not your SSN.
The Process
Growing small business credit is a process, and it does not occur automatically. A small business will need to actively work to establish small business credit.
Nevertheless, it can be done readily and quickly, and it is much faster than establishing individual credit scores.
Merchants are a big component of this process.
Carrying out the steps out of sequence will cause repetitive denials. Nobody can start at the top with business credit. For instance, you can't start with retail or cash credit from your bank. If you do, you'll get a rejection 100% of the time.
Company Fundability
A company has to be fundable to lenders and vendors.
Hence, a small business will need a professional-looking website and e-mail address. And it needs to have website hosting bought from a merchant like GoDaddy.
Also, business telephone and fax numbers need to have a listing on 411.com.
Likewise, the company phone number should be toll-free (800 exchange or the equivalent).
A business will also need a bank account dedicated purely to it, and it must have all of the licenses necessary for operation.
Learn more here and get started toward building business credit attached to your company's EIN and not your SSN.
Working with the Internal Revenue Service
Visit the IRS web site and obtain an EIN for the small business. They're free. Select a business entity such as corporation, LLC, etc.
A business can get started as a sole proprietor. But they will most likely want to change to a form of corporation or an LLC.
This is in order to limit risk. And it will make the most of tax benefits.
A business entity will matter when it comes to taxes and liability in the event of litigation. A sole proprietorship means the owner is it when it comes to liability and taxes. Nobody else is responsible.
Sole Proprietors Take Note
If you run a small business as a sole proprietor, then at the very least be sure to file for a DBA. This is 'doing business as' status.
If you do not, then your personal name is the same as the small business name. Consequently, you can end up being personally responsible for all small business debts.
And also, per the Internal Revenue Service, using this structure there is a 1 in 7 chance of an IRS audit. There is a 1 in 50 chance for corporations! Steer clear of confusion and considerably decrease the chances of an IRS audit at the same time.
Kicking Off the Business Credit Reporting Process
Start at the D&B web site and obtain a cost-free D-U-N-S number. A D-U-N-S number is how D&B gets a small business in their system, to produce a PAYDEX score. If there is no D-U-N-S number, then there is no record and no PAYDEX score.
Once in D&B's system, search Equifax and Experian's web sites for the small business. You can do this at www.creditsuite.com/reports. If there is a record with them, check it for accuracy and completeness. If there are no records with them, go to the next step in the process.
In this manner, Experian and Equifax will have activity to report on.
Vendor Credit Tier
First you should establish trade lines that report. This is also referred to as the vendor credit tier. Then you'll have an established credit profile, and you'll get a business credit score.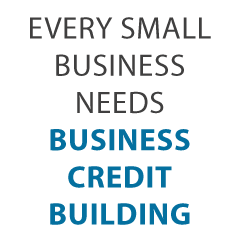 And with an established business credit profile and score you can start to get credit in the retail and cash credit tiers.
These sorts of accounts have the tendency to be for the things bought all the time, like marketing materials, shipping boxes, outdoor work wear, ink and toner, and office furniture.
But first of all, what is trade credit? These trade lines are credit issuers who will give you initial credit when you have none now. Terms are frequently Net 30, rather than revolving.
Hence, if you get approval for $1,000 in vendor credit and use all of it, you will need to pay that money back in a set term, such as within 30 days on a Net 30 account.
Details
Net 30 accounts must be paid in full within 30 days. 60 accounts must be paid fully within 60 days. In comparison with revolving accounts, you have a set time when you have to pay back what you borrowed or the credit you made use of.
To launch your business credit profile properly, you need to get approval for vendor accounts that report to the business credit reporting agencies. When that's done, you can then make use of the credit.
Then repay what you used, and the account is on report to Dun & Bradstreet, Experian, or Equifax.
Vendor Credit Tier – It Helps
Not every vendor can help like true starter credit can. These are merchants that will grant an approval with negligible effort. You also need them to be reporting to one or more of the big three CRAs: Dun & Bradstreet, Equifax, and Experian.
You want 5 to 8 of these to move onto the next step, which is the retail credit tier. But you may need to apply more than one time to these vendors. So, this is to prove you are responsible and will pay timely.
Retail Credit Tier
Once there are 5 to 8 or more vendor trade accounts reporting to at least one of the CRAs, then progress to the retail credit tier. These are businesses which include Office Depot and Staples.
Only use your Social Security Number and date of birth on these applications for verification purposes. For credit checks and guarantees, use the company's EIN on these credit applications.
One example is Lowe's. They report to D&B, Equifax and Business Experian. They need to see a D-U-N-S and a PAYDEX score of 78 or more.
Fleet Credit Tier
Are there 8 to 10 accounts reporting? Then move onto the fleet credit tier. These are businesses like BP and Conoco. Use this credit to purchase fuel, and to fix, and maintain vehicles. Only use your Social Security Number and date of birth on these applications for verification purposes. For credit checks and guarantees, make certain to apply using the small business's EIN.
One such example is Shell. They report to D&B and Business Experian. They want to see a PAYDEX Score of 78 or more and a 411 small business telephone listing.
Shell may claim they want a specific amount of time in business or profits. But if you already have enough vendor accounts, that won't be necessary. And you can still get approval.
Learn more here and get started toward building business credit attached to your company's EIN and not your SSN.
Cash Credit Tier
Have you been sensibly managing the credit you've up to this point? Then move onto the cash credit tier. These are companies like Visa and MasterCard. Only use your SSN and date of birth on these applications for verification purposes. For credit checks and guarantees, use your EIN instead.
One such example is the Fuelman MasterCard. They report to D&B and Equifax Business. They need to see a PAYDEX Score of 78 or more. And they also want you to have 10 trade lines reporting on your D&B report.
Plus, they want to see a $10,000 high credit limit reporting on your D&B report (other account reporting).
Plus, they want you to have an established business.
These are service providers like Walmart and Dell, and also Home Depot, BP, and Racetrac. These are frequently MasterCard credit cards. If you have 14 trade accounts reporting, then these are doable.
Start a New Business in Kentucky – Monitor Your Business Credit
Know what is happening with your credit. Make sure it is being reported and fix any inaccuracies ASAP. Get in the practice of taking a look at credit reports and digging into the specifics, and not just the scores.
We can help you monitor business credit at Experian and D&B for only $24/month. See: www.creditsuite.com/monitoring.
Update Your Data
Update the relevant information if there are inaccuracies or the relevant information is incomplete.
Start a New Business in Kentucky – Fix Your Business Credit
So, what's all this monitoring for? It's to challenge any errors in your records. Mistakes in your credit report(s) can be corrected. But the CRAs normally want you to dispute in a particular way.
Disputes
Disputing credit report errors usually means you send a paper letter with duplicates of any evidence of payment with it. These are documents like receipts and cancelled checks. Never mail the originals. Always mail copies and keep the original copies.
Fixing credit report errors also means you precisely itemize any charges you challenge. Make your dispute letter as understandable as possible. Be specific about the issues with your report. Use certified mail so that you will have proof that you mailed in your dispute.
Start a New Business in Kentucky – A Word about Building Business Credit
Always use credit sensibly! Never borrow more than what you can pay back. Track balances and deadlines for repayments. Paying off punctually and in full will do more to raise business credit scores than just about anything else.
Growing small business credit pays off. Excellent business credit scores help a business get loans. Your lender knows the small business can pay its financial obligations. They understand the small business is bona fide.
The small business's EIN links to high scores and loan providers won't feel the need to ask for a personal guarantee.
Business credit is an asset which can help your small business for many years to come.
Learn more here and get started toward opening a new business in Kentucky.
Want to start a new business someplace else in America? Then check out our handy guide to starting a business in any state in the country.
The post How to Set Up a New Business in Kentucky appeared first on Credit Suite.