Archives
now browsing by author
Are you currently running an online business?
Do you think you can sell more of your products applying the same actions?
Because that's exactly what Conversion Optimization does for you.
You're using the same ads, landing/sales pages, and funnels but they just convert more.
That's something you absolutely want to focus on if you've been running ads for a long time but you haven't found the formula for healthy scaling.
Just imagine doubling your conversions…
Wouldn't that be CRAZY?
Well with today's conversion rate optimization strategies you can easily do it.
You just have to know what to look for and how to get it.
So without further ado…
Here's a detailed guide on how to find the best conversion rate optimization consultants and how to work with them to guarantee real trackable results.
5 Ways a Conversion Rate Optimization Consultant Can Help Grow Your Business
The professional CRO Consultant is going to optimize your funnel to the very last bit.
But there are always activities that just generate more results than others.
Say for example your sales funnel is driving the most sales for your business.
You would want to optimize the pages in it first and then move on to optimizing different social media and other website pages.
So make sure you rank your activities from most to least important and then find a CRO Consultant that can help you with the top ones.
Further down this post, I'll go over the questions you need to ask yourself in order to understand what to focus on first.
But for now, here's the number one way a consultant can help you optimize your CRO:
#1 Webinar and VSL Conversion Rate Optimization
Many people think conversions can be optimized only on paper.
But the same CRO process goes for any sales video you use in your business.
And with nowadays fast-paced world, most businesses have switched to selling high-ticket offers through webinars.
If you're currently running a webinar you NEED to maximize the conversions coming from it.
You can't keep pouring water into a leaking bucket, can you?
It's your personal duty and obligation to make the most of your sales process in order to:
Help the most amount of people with your products
Generate the most amount of sales possible for your business
And that's why hiring a professional CRO Consultant to look at your webinar, the pages, the emails leading to it, and of course the follow-up after is extremely essential.
He can quickly assess what needs to be improved and how to do it most efficiently.
Because I'm sure you wouldn't want to record a 90-minute webinar from the scratch.
#2 Website Conversion Rate Optimization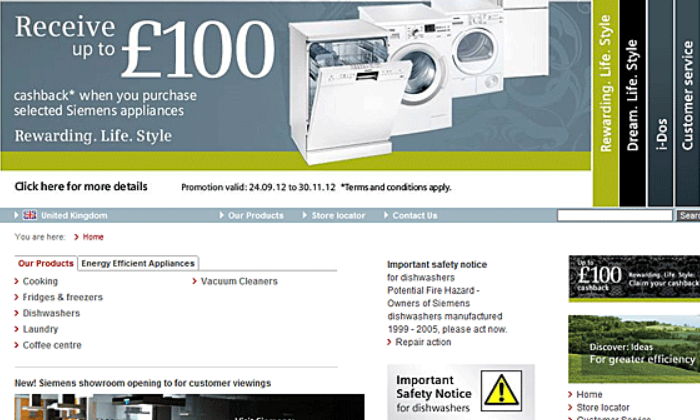 For many businesses, their website is basically their sales funnel.
It's the place where they drive the most traffic and get the most sales.
So if your business is in the same spot, you've got to realize that depending on a single thing to bring in sales (the website) is a little ambitious.
And not having it fully-optimized for conversions is straight-up idiotic.
That's why you need to hire an Expert CRO Consultant that can optimize every single bit of your website.
You would be surprised that 43% of business owners don't know which is the most important page on their website.
That's why it is very easy to get distracted and focus on the wrong thing when trying to scale your business.
#3 Pay Per Click Conversion Rate Optimization
Let's say you already have your funnel up and running.
If that's the case, you need to start focusing your attention on paid ads that bring in more and more potential customers to your pages.
That's an easy way to check your actual funnel conversions and optimize accordingly.
But you can't sell your products/services if your ads don't convert, right?
Of course, if you're just starting, you can try setting them up on your own.
But hiring a professional to at least check your work and give you valuable split-test suggestions is crucial if you want to run the same ads for a long time.
And trust me — you want long-term result generating ads.
#4 Social Media Conversion Rate Optimization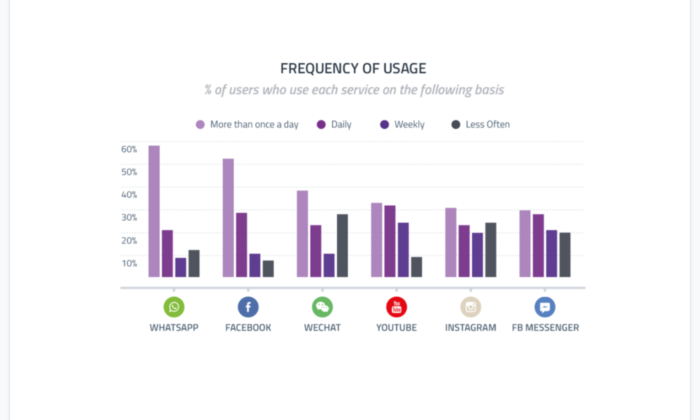 Imagine this…
You've got a fully automated sales funnel that profits like crazy with ads.
You're scaling it up but you want more…
That's where you put your mind into social media marketing and social media presence.
Regularly posting conversion-optimized content on your Facebook Page, Facebook Profile, Instagram, Twitter, Tik Tok… is essential if you want to be in front of everyone at all times.
I'm sure you know about the ancient rule of marketing — The Rule of 7.
It says that a prospect must see your marketing message at least 7 times before he proceeds to become a partner, investor, customer for your products and services.
That's why you need to close your potential customers on all platforms.
Because if you don't, they're just going to lose their hype and forget about you.
Also, a well-thought-out social media strategy will not only increase your social media conversions but also your overall business followers.
Which helps in the long-term game.
#5 Back End Conversion Rate Optimization
And here comes the last but definitely not the worst option.
Which is optimizing your back end sales through with higher converting pages and follow-up.
We covered how to get traffic, how to convert it through your funnel/website, and now comes the fun part…
Your Back End. for most businesses that's the place they make the most profits.
So neglecting it is the last thing you should do if you really want to scale your business to the moon.
Famous back end follow-up is Email Marketing.
An expert consultant will not only show you the best email marketing practices you can use in your business…
But also, he'll suggest new ideas you didn't even know existed till this point.
How to Get Started With Conversion Rate Optimization
After you pick what you need help with, it's time to find out how to start with conversion rate optimization.
Firstly, you need to find a consultant that specializes in what you need help with.
Simple right? Wrong!
Hiring a consultant can either be a walk in the park or an endless lion chase.
What do I mean by that?
Basically nowadays everyone pretends to be ten times better than they actually are.
You don't want to individually outreach people that say they're good on their social media.
The best way to ensure results is to prepare a detailed job post and put it on freelancing platforms like Upwork.
That way only people that have experience and results in the industry will reach out and start a chat with you.
Again, be very detail-oriented in your job post and make a step-by-step checklist covering what you need before proceeding to hire your ideal match.
Measuring the ROI of Conversion Rate Optimization Consulting Services
Let's say you hire a CRO Consultant and begin your first conversion rate optimization journey.
How can you know that you made the right choice?
Well, an easy way is to ask your consultant for expectations you can have during the project.
What increase in revenue can you expect in the first month? What will be changed and what will stay the same?
And most importantly, if you're currently not doing it, start checking your sales and conversions daily.
I'm sure that the marketing tools you currently use track enough data to see if your consultant really makes a difference in your business.
Your ROI (Return On Investment) is crucial and you can't craw through the desert blindfolded for months.
Meaning you can't trust empty claims. You either get results or not. There's nothing in between.
6 Point Checklist For Finding the Right Conversion Rate Optimization Consultant
This section will be useful for you if you haven't hired consultants in the past.
So if you have any questions or concerns about the process you're about to go through, just follow this detailed plan and you'll end up with trackable and real results.
#1 Write down exactly what you need from your consultant on a google docs file
I'm sure you've used google docs before. If you haven't it's Google's alternative to Word.
So the first step of your journey is to clear your mind on what exactly you need from your consultant.
What part of your business drives the most sales?
Do you believe it can drive even more sales? (it probably can)
What aspect of your business have you been neglecting until this point?
The answers to these three questions should give you a good idea of what you need help with.
If you end up having 2-3 different answers then you should pick the one that can generate the most sales in your opinion.
#2 Create your job post
After you know what you need, it's time to get it.
The easiest way to do it is to create a job post on a freelancing platform.
That's a quick way to find medium-tier consultants that can do the job fast.
But if you're a big business looking for the best of the best, you should consider talking to a leading consultant in a proven marketing agency.
Agencies have a lot more clients and that way they have access to much more relevant analytics for what works.
We recommend NP Digital as it is the best marketing agency when it comes to SEO and CRO.
So if you're ready to take your conversions to the next level, book a call today and talk to an expert in no time:
#3 Make sure your consultant has proven results in the field you need help with
This is critical. Always make sure your consultant has a proven track record behind his back.
An easy way is to ask for previous results these consultants have generated for similar clients.
Of course, if you're talking to a marketing agency like NP Digital, you don't need to worry about results.
Then it's time to set up some calls. Try to talk to at least 3 consultants and always ask for their opinion about the strategy you should be using.
That way you'll have different perspectives and maybe find out something you missed when doing your personal assessment.
#4 Hire them and do NOT be cheap
After you're sure who's the best consultant of the bunch, you should begin your contract.
But don't jump the gun too fast. You never know what could go wrong.
So before you start a long-term retainer with your CRO Consultant, you should first hire him for a test project.
Find a small thing they can optimize to start with.
If they do a good job, then move to a larger project.
And don't expect results from consultants that charge 5 dollars an hour.
Go all out on this project and hire the best of the best so you get your desired results.
#5 Track the results daily
Tracking your ROI is extremely important as we mentioned previously.
You should always do the math and see if your consultant makes you money in return.
If you're not happy with the results and don't see a positive future at some point in your contract, just end it.
Still, if they did a great job until the point you decide to end the contract, always make sure to leave him a positive review/testimonial that he can use for future clients.
#6 Keep investing until you stop getting results
But what happens if this consultant never stops generating results?
That's more common with agencies that specialize in multiple marketing skills.
And if that's the case for you, just keep investing until they stop.
You wouldn't want to throw away your golden goose, would you now?
If the results from the first month exceed your expectations, you should consider raising your consultant's salary/working hours.
Let him manage and optimize even more parts of your business.
Of course, don't force him to do it.
If they just optimize your funnel and you want to focus on social media presence, you should first ask him whether they do that as well.
If he's not up for it, you can look for another talent that can handle this part of your business.
It's time to make you some money!
Please use the process I just shared with you and do it now.
If you procrastinate on hiring a CRO Consultant, you can really lose on a lot of money.
Your conversions are the thing that drives your sales.
So leave what you're currently doing and go get your Conversion Rate Optimization Consultant.
Also, have you ever worked with a CRO Consultant? If yes, how was it? Share your experience in the comments below:
The post Conversion Rate Optimization Consulting appeared first on Neil Patel.
Disclosure: This content is reader-supported, which means if you click on some of our links that we may earn a commission.
The best VoIP phone services create exceptional customer experiences. And exceptional customer experiences work wonders for your bottom line.
Imagine this: a potential customer calls the sales number listed on your website. Six states away, a personal cell phone rings. Your sales person picks it up, answers a few questions, and closes the sale.
Within a matter of seconds, that potential customer turns into a paying customer rather than being transferred from employee to employee, wasting their time and testing their patience.
With the right VoIP service, you can streamline and automate the customer journey, resulting in more money for less work. Furthermore, these services are easy to set up, easy to use, and most of the leg work happens behind the scenes.
But choosing the right service feels like a daunting task. With countless options out there, how do you decide which one's right for you?
If you're not sure how to answer that question, you're in the right place. In this article, I cover how to choose the right service for your needs, the different types of VoIP services, and my top recommendations.
Let's dive in!
The top 6 options for VoIP phone service:
How to choose the best VoIP phone services for you
With countless VoIP service providers to choose from, finding the perfect solution for your business isn't always easy. To make things easier, I want to share the criteria I considered when making this list and some must-haves regardless of the company you choose.
You can use these to help narrow things down as you go through the process.
Deployment options
Some VoIP phone services work with the hardware you already have, while others require proper installation. In some cases, you may need to buy an adapter or something else to enable the system.
But others are as simple as a mobile app you download on your phone.
So, carefully consider the amount of time and the level of support you have when making a decision. The simpler the system, the easier it is, and the less support you need to get things up and running.
The size of your business
Most VoIP phone service providers charge per user per month.
And while some offer discounts if you have a large team, those prices can quickly add up and get expensive.
So it's essential to understand how many users you have and how to get the best deal with the features you need at a reasonable price point.
Phone call capabilities
It's important to consider the phone call capabilities you need because each provider offers different capabilities at different price points.
Do you need automatic call rejection, call forwarding, or caller ID? What about voicemail, voicemail transcription, and hold music?
You may also want to consider other capabilities like:
Call forwarding and routing
Automatic attendants
Phone number types
Extensions
Blocking and auto rejections
Voicemail to text
Call recording
Call history
Instant responding
Custom greetings
Make a list of everything you need so you can choose the right provider and the right plan.
Other forms of communication
Most VoIP providers also offer other forms of communication like SMS messaging, document sharing, online faxing, and video conferencing.
However, they may not all be available on basic plans.
With that said, you may not need all of them, either. So, carefully consider the additional forms of communication you need your team to have.
Reliability
Your internet, VoIP provider's uptime, and power source affect the quality of your phone calls.
With reliable, high-speed internet, you probably won't have any issues. But what happens if the power goes out?
If you use your mobile device, you're probably fine.
But desk phones aren't. However, some come with battery backups that may last up to a few hours. So, make sure this is an option if you rent or buy hardware from your VoIP service provider.
Furthermore, some VoIP providers offer network monitoring that lets them switch to wireless backups if wired data links fail. And you should also expect nothing less than 99.99% uptime, as well.
The different types of VoIP phone service
Device-based
For this type of service, you need to buy an adapter from the service provider and connect it to an existing phone (or a phone they provide).
Software-based
These services are desktop programs. Skype and Google Talk are two good examples. You have to install the program and connect to the internet to use them.
However, most providers offer cloud-hosted and software-based systems.
Cloud-hosted
Cloud-hosted VoIP, or "virtual private-branch-exchange" (PBX), services are available as well. The only hardware you need is a networking router or switch and the provider handles the rest
This includes mobile VoIP services, too. These mobile apps run on Android and Apple devices through cellular internet or a local Wi-Fi network.
All of the options on this list are a combination of cloud-hosted and software-based, with most offering both types of systems.
#1 – Ooma Review — The best VoIP phone service for small businesses
If you're a small business looking for a reliable, no-contract VoIP phone service, Ooma is a great choice. They provide everything you need (i.e. hardware, software, and know-how) so you can start using their services in as little as 15 minutes.
Everything is ready to go straight out of the box. And you can keep your existing phone number or swap it out for a new one — for free.
Ooma offers 35 powerful features, including:
A mobile app
Virtual receptionist
SMS messaging
Call blocking
Voicemail and caller ID
Unlimited calls in North America
One complimentary toll-free number
One direct-dial number per user
Furthermore, Ooma has an excellent customer service team ready to help you get up and running, navigate snags, and create a seamless experience for your customers.
However, the service is missing more advanced features. But it's incredibly affordable and accessible for small businesses with a tight budget.
Plus, you don't have to worry about complicated contracts. Ooma's pricing is simple and straightforward with two business plans, including:
Ooma Office — $19.95 per user per month
Ooma Office Pro — $24.95 per user per month
Ooma Office is suitable for most users. But you can upgrade to the Pro plan if you need a desktop application, call recording, or higher usage limits.
#2 – Nextiva Review — The best VoIP phone service for remote teams
Remote teams face unique challenges. And they need a VoIP provider equipped with the tools and features required to conquer those challenges.
Nextiva is "made for business owners, not IT wizards" and built with remote teams of all sizes in mind. They offer solutions for small businesses, midsize businesses, and large enterprise companies alike.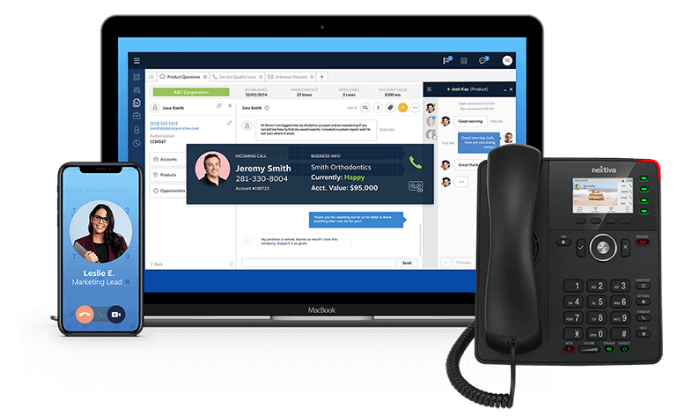 Plus, their in-house customer service team is ready to help every step of the way.
Nextiva includes a wide variety of VoIP features, including:
Android and iOS applications
Unlimited text messaging
Customizable hold music
Multi-level auto attendant
Unlimited calls in the US and Canada
Free local OR toll-free number
Video and audio meetings
Internet faxing
Furthermore, you can make and receive business phone calls straight from your desktop, laptop, or mobile device. This service completely replaces an in-office phone system, empowering your remote team to stay connected.
Alternatively, you can use it in conjunction with your current phone system. So, it's also a great fit for call centers and non-remote teams, as well.
Nextiva offers simple and affordable pricing. Their plans include:
Essential — $19.95 per user per month
Professional — $20.95 per user per month
Enterprise — $27.95 per line per month
Nextiva boasts an "ultra-high uptime of 99.999%," with around-the-clock network monitoring and zero outages in 2019. With relatively reliable service, various essential features, and reasonable prices, their service is among the best.
#3 – RingCentral Review — The best VoIP phone service for fast-growth businesses
RingCentral is an excellent option for fast-growth businesses. They're the world's #1 business communications platform with plans and features for business communications as well as customer support.
Plus, RingCentral offers discounts depending on the size of your team. So, as your team grows (regardless of how fast), your phone service affordably scales to match your needs.
They promise 99.99% uptime, and they maintain countless global data centers. This means you get excellent coverage and phone quality wherever you are on the globe.
Furthermore, installation and setup are a breeze, thanks to RingCentral's step-by-step installation and intuitive admin panel.
You can set up new users from the admin panel, monitor service quality, and view your analytics all in one centralized place. Plus, you can even access it on the go.
Their services include features like:
Unlimited calls in the US and Canada
Voicemail to text
Team messaging
Document sharing
Unlimited text messaging
Unlimited faxing and conferencing
Call recording
Developer platform
Custom integrations
RingCentral's most affordable plan starts at $19.99 per user per month, making them a top contender for affordability.
Their paid plans include:
Essentials — $19.99 per user per month
Standard — $24.99 per user per month
Premium — $34.99 per user per month
Ultimate — $49.99 per user per month
While their basic plans are suitable for smaller teams, their Premium and Ultimate plans allow teams to create custom-fit solutions, regardless of how fast they grow.
#4 – Grasshopper Review — The best VoIP phone service for mobile teams
If your team works in the field, works from home, or works from anywhere in the world, Grasshopper is a smart choice.
It's a mobile (or desktop) app that adds a business line and an integrated phone system to your employee's phones. So, they don't need to carry around two phones or be present in the office to message customers and accept business calls.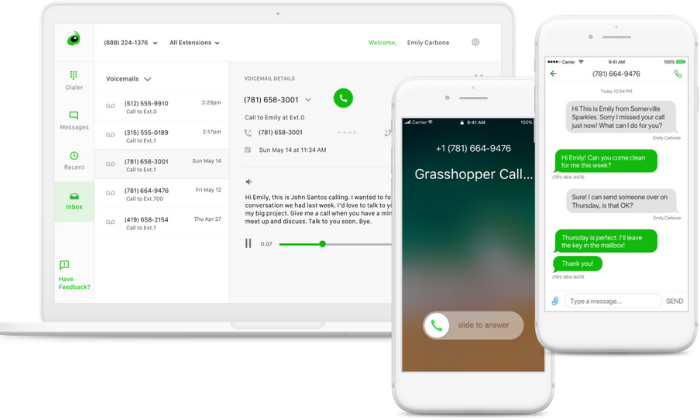 Plus, you can access and manage your entire phone system with mobile and desktop apps anywhere with an internet connection.
The best part is that Grasshopper integrates seamlessly with the phones you already have.
There's no need to buy any fancy equipment or go through the hassle of messy and time-consuming installations. It's as easy as picking a number and a plan, downloading the app, and configuring your settings.
Plus, with Grasshopper, you get access to intuitive, yet powerful, features like:
Business text messaging
Call forwarding
Voicemail transcription
Phone extensions
Online faxing
Custom greetings
Instant responses
Ruby Receptionist
And while Grasshopper doesn't automatically enable VoIP calling, you can quickly turn it on for free using the mobile app if you have poor cell service or prefer internet calling instead.
Their paid plans include:
Solo — $26/mo for one number and three extensions
Partner — $44/mo for three numbers and six extensions
Small Business — $80/mo for five numbers and unlimited extensions
Extensions can forward to any number you want. So, you can operate with three employees using Grasshopper's solo plan.
This is a breath of fresh air instead of per-user pricing with the other services on this list.
#5 – Verizon Review — The best VoIP phone service for large businesses
Known for the stability of its network, Verizon provides VoIP business features for medium and large-scale businesses. However, it's overkill for most small companies and very expensive compared to other options on this list.
Furthermore, it's most suitable for businesses that need to be available for customer calls, route calls to the right teams/people, or respond quickly to customer requests.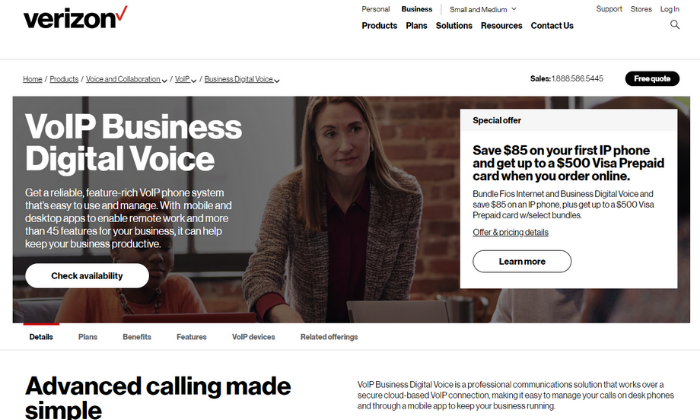 Verizon's VoIP phone service includes 45 features, including:
Customized hold announcements/music
A virtual receptionist
Complete call history
Administration web portal
Make and receive calls on your phone
Visual voicemail features
Call transfers
Do not disturb mode
Inbound caller ID
Selective call rejection
Instant messaging
You can purchase or rent desk phones through Verizon or purchase a converter to continue using your current equipment.
Furthermore, you get free access to mobile and desktop apps to access or manage your phone system from anywhere in the world. However, Verizon's services aren't available everywhere, so you may not be able to use their services.
Verizon business phone plans start at $35 per user per month plus any additional fees, taxes, or equipment charges. However, their pricing is confusing when you start reading the fine print. And you have to commit to a two-year contract, as well.
So, keep that in mind as you're making your final decisions.
#6 – 8×8 Review — The most affordable VoIP phone service
If you're looking for a basic, affordable VoIP phone service, 8×8 is a smart choice.
Their 8×8 Express Business Phone System plan starts at $12 per user per month (with a free trial). This low pricing makes it the most affordable option on this list.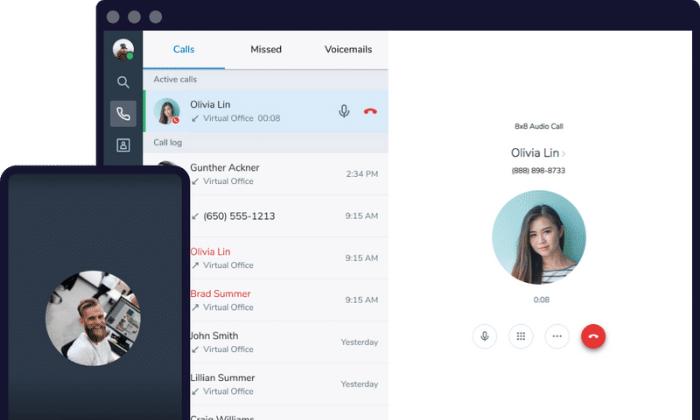 However, with that low price point comes limited features. The Express plan includes:
Unlimited calling in the US and Canada
Global and direct toll-free numbers
Basic auto attendant
Ring groups
Call routing
Business SMS
And to access their more advanced features, you have to pay between $25 – $45 per user per month. Which… is more expensive than some of the other options listed here.
So I don't recommend it unless you go with the Express Plan.
Summary
My #1 recommendation for most small businesses is Ooma. It's affordable, reliable, and easy to set up in about 15 minutes. However, if you're looking for a large-scale solution, Verizon is your best bet.
Furthermore, Nextiva is perfect for remote teams, and Grasshopper is a simple, yet powerful, mobile app for small teams who are frequently out of the office.
If you're on a tight budget, 8×8 is the cheapest VoIP phone service, starting at $12 per user per month. However, it's features are limited.
Regardless of the route you go, don't forget to consider your requirements, budget, and the criteria we talked about as you go through the process of choosing the best VoIP phone service for your business.
Have you used a VoIP service provider in the past? What was your experience like?
The post The Best VoIP Phone Services (In-Depth Review) appeared first on Neil Patel.
The True Story of Start Up Business Loans for Women and More Resources for Female Business Owners
Studies show that forty percent of new entrepreneurs in the United States are women. In addition, the number of businesses owned by women is growing at twice the rate of those owned by men, according to Kauffman. We dive deep into start up business loans for women.
You might think this means that there are more start up business loans for women.  That isn't the case however.  In fact, according to research done by Fundera, 3 out of 4 female business owners do not even apply for business loans.  Those that do are asking for less money.  About $35,000 less to be exact.
Even more discouraging is this. While about half of all business owners who apply for loans are approved, only 30% of women business owners get approval.  This is from a study that Dun & Bradstreet did with Pepperdine University researchers.
It is more likely that businesses owned by women will report a high credit risk. Studies show 41% of women-owned businesses report a medium to high credit risk. Only 33% of male-owned businesses report the same.
Women-owned businesses rely heavily on SBA products and credit cards. This means they are utilizing less equity and fewer types of debt than male owned firms.
Business owned by women are more often mismatched with funding sources. This causes them to experience funding gaps persistently, even if they have lower credit risk.
Learn business loan secrets with our free, sure-fire guide.
Start Up Business Loans for Women: Where Should Women Business Owners Look for Loans?
The truth is, unicorns do not exist. Neither to business loans specifically for women.  Despite the unsavory statistics, women can get regular business loans, and there are ways to increase your chances.
A lot of the variables are outside of the borrower's control.  However, we can help you find the best places to look and the most likely sources of funding to help ensure your business does not become a statistic.
According to a survey by the Federal Reserve Bank, businesses owned by females are more likely to gain approval for loans at small banks.  In fact, 67% are approved at small banks.  This compares to only 50% at large banks.  Those that have loans with smaller banks also note a higher satisfaction level.
What's that mean practically?  It's probably best for women business owners to stick to smaller banks.  There are more ways to increase your chances of success in finding funding however.
Use All Available Resources
These are things that every small business owner should do to increase their chances of loan approval, but female business owners should be especially prudent. There are a host of resources out there geared toward helping women business owners get the funding they need to start and run a successful business.
While the SBA exists for all small business owners, their Office of Women's Business Ownership exists to help women business owners specifically.  According to SBA.gov, "The Office of Women's Business Ownership's mission is to enable and empower women entrepreneurs through advocacy, outreach, education and support."
They work with firms to ensure the best resources are available to women entrepreneurs at all stages.  Whether starting a business, applying for a business loan, improving an already established business, or looking for government contracts, their mission is to support female business owners.  If that's you, this is definitely a good starting place.
The NWBC is a federal advisory council.  It serves as a source of advice to the government on women's business issues. Its mission is to encourage initiatives, programs, and policies to support women in business at all stages.  This includes start up all the way through growth, expansion, and significance.
Other Resources for Female Business Owners
In addition to those agencies listed above, these organizations offer research and support to women owned business in many ways.
According to their website, the AWBC operates a network of women's business centers that,  "help women succeed in business by providing training, mentoring, business development, and financing opportunities to over 145,000 women entrepreneurs each year."
The NAWBO offers national events, training opportunities, and other resources for female business owners across the country.
NAFE offers training opportunities, events, and other resources to help women in business succeed.
"SCORE is the nation's largest network of volunteer, expert business mentors, with more than 10,000 volunteers in 300 chapters." Get matched with a mentor or take a workshop to help you learn what you need to know to achieve business success.
What Does this Have to Do with Start Up Business Loans for Women?
Here's the thing.  Since we have established that unicorns and specific start up business loans for women are both myths, we know female business owners will always have to compete with male business owners for loans.  The more support and education you have behind you, the better.
Use these resources for support and education, but also to help you find other sources of funding besides start up business loans for women. There are grant resources available through various local industries and businesses as well as certain corporations and professional organizations.  These agencies can help you find those funding sources.  They can also help you prepare for the application process.
Learn business loan secrets with our free, sure-fire guide.
How to Get Start Up Business Loans for Women
Now, as for traditional business loans, the best thing to do is be prepared.  Most lenders need to see the following:
Business Financial Statements or tax returns for the past 3 years
Personal Tax returns for the past 3 years
A professional business plan
They will run a credit check, and the minimum credit score varies by lender.
Other information at the discretion of the lender
Always inquire about the application process on the front end so you can have any additional materials prepared.
The more of this you have prepped and ready to go, the faster and smoother the process should run.  This information is what is required of a typical, traditional lender. There are non-traditional lenders that may require more, or less, information.  You would be hard pressed to find a traditional loan that does not require a personal credit check, but there are other options.
Business Credit
If you are looking for start up business loans for women, you must need business funding. There are options for funding that rely on your business credit rather than your personal credit.  What is business credit?  It is exactly like your personal credit, except it is based only on the credit history of your business.  This means that it is not affected by your personal credit history.  Also, your personal history is not affected by anything that is on your business credit.
This is good for many reasons.  First, you can access funding for your business despite a poor credit history. That is an obvious benefit.  What some do not realize is, even if you pay on time, using your personal credit for business transactions can be detrimental.
That is because business transactions are, by nature, large. Personal credit limits are typically much lower than business credit limits.  Because of this, business transactions can max out personal credit quickly.  Consistently carrying balances near your limit negatively affects your debt to credit ratio. That, in turn, lowers your credit score even if you are making consistent on-time payments.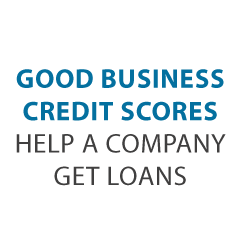 How to Get Business Credit
Every business needs business credit, even if you intend to apply for traditional loans.  Sometimes lenders will look at business credit along with personal credit if it is available. However, it also opens up doors to other options if the traditional route isn't going to work for some reason.  If you have good business credit, your business is fundable.
The first step in establishing business credit is to ensure your business is recognizable as an entity separate from you personally.  It has to stand on its own.  This means that you must incorporate rather than operate as a sole proprietorship or partnership.  You can organize as an s-corp. LLC, or full-fledged corporation.  They each have their own benefits and costs, but for the purposes of establishing business credit they function equally.
The Rest of the Business Credit Story
Aside from incorporating, you will need to take a few other steps to lay the foundation for business credit.
Obtain a separate business address and phone number. Make sure the phone number is through a toll-free exchange.  List both in the directories under the business name.
Get an EIN. This is an identifying number for your business so you do not have to associate it with your Social Security Number. Get one for free at gov.
Apply for a DUNS number from Dun & Bradstreet. It's free on their website, but beware.  They will try to sell you a bunch of stuff you don't need.  Put on your blinders and power through.  All you need is the number and it is free.
Open a dedicated business checking account. Take care to run all business transactions through this account.
Set up a professional website and dedicated business email address. The email address should have the same URL as the website and should not be from a free email service.  Gmail and Yahoo will not work here.
What's Next?
Once you have the foundation for business credit, you can start building.  This is done in layers, or tiers.  For example, the first tier is the vendor credit tier.  This is the starting point because they will extend net 30 terms on invoices without a credit check. Then they will report your payments to the business credit agencies.  This is how you begin to build business credit without involving your personal credit. By applying with your EIN rather than your social security number, you keep your personal name out of the equation altogether.
Who is in the vendor credit tier?  There are dozens of vendors that will work with you in this tier.  Some of the easiest to get started with include Quill, Uline, and Grainger.  They each offer products that pretty much any business can use on a regular basis, so it's simple to open an account and begin doing business with them.
After you have 5 or so accounts reporting from the vendor credit tier, you can apply for business credit cards from the retail credit tier.  These are store cards from retailers such as Best Buy, Amazon, and Office Depot.
Learn business loan secrets with our free, sure-fire guide.
Get 10 or more of these reporting and you can apply to cards in the fleet credit tier. Cards from companies like Fuelman and Shell are in this tier.  They can be used for automobile maintenance and gasoline purchases.
After that comes the cash credit tier.  Once you have enough accounts reporting on time payments from these three tiers, you can apply for general business cards from companies like MasterCard, Visa, and American Express.  At this point, your business credit is pretty well established, and it is not attached to your personal credit in any way.
Other Options for Established Businesses
If you have accounts receivable, you can consider invoice factoring. This is a way of selling your open invoices for less than cash value, but you get the cash immediately.  If you have credit card sales, there is the option of a merchant cash advance.  With this option, you receive a cash advance for your average daily credit card sales. Payments are typically deducted from future credit card sales on a daily, weekly, or monthly basis.
While neither of these options are ideal, they are valid and can be exactly the push you need to get your business through a tough spot.
A Final Word About Start Up Business Loans for Women
So that's it then.  Unicorns do not exist, and neither do specific start up business loans for women.  There are grants that are geared specifically toward women entrepreneurs, but for the most part funding is non-gender specific.  The challenges faced by female business owners can only be mitigated by solid preparation and education.
Having a solid business credit score is essential also.  This will open up a world of funding options that would not be available otherwise.  Business credit cards and products from non-traditional lenders are a valid option if you find yourself facing issues with start up business loans for women. That's the important thing to remember.   Just because unicorns do not exist doesn't mean dreams do not come true.  There are plenty of other options, and a white horse is almost a good as a unicorn.  Business credit can be your white horse.
The post Are Unicorns Real? The Myth of Start Up Business Loans for Women appeared first on Credit Suite.