Tuesday, February 23rd, 2021
now browsing by day
Organizations that have made consistent and sound investments in content marketing have reported those investments paying dividends in recent years.
However, to maintain their growth, marketers must also stay tuned into the ever-changing content marketing landscape.
What worked last year may not be enough to creep ahead in 2021.
Being able to anticipate trends and changes in audience behavior based on technology trends and updates can help you adjust your strategy and get ahead of the wave.
Here, we'll detail some trends to keep an eye on in 2021, but before we do, let's look at why content marketing keeps evolving.
Why Does Content Marketing Change so Frequently?
Content marketing continues to evolve to keep pace with trends, technologies, and consumer demands. For instance, increasing use of mobile devices, voice search, and social media all require us to stay on top of things.
Then there are the platforms themselves that change. Established sites like Facebook have started to attract an older demographic, while newer platforms like TikTok appeal to a younger audience.
To reach their audiences effectively, content marketers must adapt their strategies to meet these changing trends.
10 Current Trends in Content Marketing
More recently, adaptability and flexibility have been central to content marketing. However, many of the preferred marketing methods remain the same.
Although many current content marketing trends are a continuation or evolution of existing ones, some trends are gaining considerable ground.
1. Building Communities
With as many as 24 million e-commerce stores out there, you need to find a way of getting noticed.
You achieve that in such a crowded space by developing a community.
Community marketing isn't about getting a quick sale—it's about engaging with customers while building trust and loyalty and reaching a wider audience.
The Dollar Shave Club (DSC) is an excellent example of this. DSC works on a subscription basis and considers all of its members a part of the community.
In addition to its social media presence and a blog to engage with customers, DSC features members in its monthly newsletter and ensures its subscribers are at the heart of the business.
Then there's ProBlogger.
You might know ProBlogger from its jobs board or its blog. However, its community side is a considerable part of the brand too. The community gives new and established bloggers the chance to come together and learn and collaborate.
It also offers:
networking opportunities
webinars
discounted books, tools, and events
community downloads
2. Optimizing Content for Niche, Long Tail Keywords
For a long time, the focus for marketers was long-form content. However, more recently, content marketing has stepped back from detailed, lengthy article guides. Instead, the use of niche, long-tail keywords is becoming more prevalent, as long-tail keywords are more specific and have less competition.
Further, using long-tail keywords makes it easier to get your content ranked on Google. That means more organic traffic, which is good news for marketers targeting a competitive niche.
Finding these long-tail keywords needn't been difficult. You'll find there's plenty of free and paid-for tools available, such as:
Semrush
Wordtracker
Moz.com
You can also use:
the "people also searched for" feature on Google
Google Suggest
Google's related search
Once you've narrowed down your keywords, you can then focus on a specific segment of your business and create content around the subject.
3. Hiring Content Teams With Diverse Skill Sets
In recent years, there's been a consistent shift away from content churning.
The brands experiencing the most success with content marketing aren't just flooding their audience with content. They're taking a media publishing approach.
The process is just as important as the content itself now. Having a team of writers isn't enough anymore.
Your company needs to create a broader strategy with a more diverse group of talent and skills to meet your audience's demands.
That means good writing isn't enough. The content team will need to grow and adapt for the next year and should include people who have talent in:
video production and editing
graphic design, illustration, and editing
audio editing and production skills
content optimization
content distribution and promo
strategy development, execution, SEO, and campaign management
communications and branding
4. Repurposing Content Across Channels
Repurposing content saves time, gets you in front of a different audience, and enhances your organic search.
This simply means repackaging it into a different format. For example:
turning blog posts into an eBook or newsletter content
embedding YouTube videos in your blog
transcribing your YouTube videos and distributing them as podcast, newsletter, or blog content
creating infographics from research and stats.
ESPN showed how effective content repurposing could be. When ESPN launched "We the Fans," it distributed the content across a range of formats. Articles, podcasts, videos, and social media were all part of ESPN's strategy.
As Chad Millman, VP/editorial director of U.S. digital content, explains, "The idea was to take advantage of all of ESPN's platforms."
You should consider doing the same for your business.
Content Marketing Trends for 2021 and Beyond
Looking forward, the need for marketers to adapt their content plans will continue, and we're likely to see a greater increase in existing trends like Google's Discover and stories to engage readers and keep them on the page.
Let's take a closer look at these content marketing trends.
5. "Discover" Features
Yoast, Search Engine Land, and HubSpot are just some of those talking about Google Discover. It was formerly known as Google Feed, but it's undergone a significant transformation since its launch.
If you're not familiar with Google Discover, it combines news, evergreen content, along with visuals like photos. To fill the feed, Google uses AI and machine learning to understand a user's search history, meaning the viewer gets content likely to engage them.
You'll find Discover on Google's mobile pages, and mobile Chrome users will see the feed when they open a tab.
Over time, Discover becomes increasingly sophisticated. Just ask the Vogue and Vice's publishers.
Your content is eligible to appear on Discover if it meets the guidelines and Google has indexed it. However, as Google states, it doesn't guarantee your content will appear in its Discover feed.
Google does, however, have some guidelines to improve the chances of your content showing up.
These include:
posting "outstanding and engaging content"
creating content that's unique and timely
providing exact authorship details (your name, publication, bylines, publication)
high-quality imaging
descriptive titles that avoid clickbait
6. "Story" Features
Stories are growing in popularity for several reasons. First, they make great social media content. Secondly, they'll also show up in mobile searches and Google Images, increasing your chances of discoverability.
There are other factors in their growing popularity: platforms like Google Stories make story creation accessible to everyone.
Crucially, though, Google Web Stories cater to consumers' business lifestyles and provide content for people on the move: the use of Accelerated Mobile Pages (AMP) allows readers to flick through the same way you would with social media stories.
Another example of story features is Instagram Guides. These provide curated content in the form of videos, photos, and text. The idea is to make content easier to find, therefore making brands and influencers easier to discover.
7. Featured Experts
Commentary from experts that lends credibility to your content can help you stand out. That's why including comments from a subject matter or featured expert could benefit your content's performance.
Google doesn't use subject matter content as a ranking factor (yet). However, evaluators consider the expertise, authoritativeness, and trustworthiness (EAT) factor in their quality rankings.
Google isn't the only one interested in the quality content, though. Consumers are too.
According to a Nielsen study, 85 percent of consumers regularly or occasionally look for expert content before buying.
Additionally, 67 percent of buyers say unbiased expert endorsements make them more likely to consider a purchase.
InPowered, who commissioned the survey, says there are three main takeaways from the research. Marketers should:
build trust and cut through the noise with expert content
begin to share their stories once they've gained consumers' trust
continue to build trust through expert content and ask customers to leave reviews
8 & 9. Generative Media & NLG
Generative media is increasing in use the same way that natural language generation (NLG) is. Like NLG, generative media uses AI to create content. The only difference is it makes computer-generated images rather than text.
It works in much the same way as NLP too:
The designer gives their instruction to the machine, detailing parameters/algorithms.
The machine uses these parameters to create an image.
However, the designer still has some input and can alter algorithms to produce the finished piece.
Tyler Lastovich of Lastly Studios predicted growth in generative media some time ago. As Lastovich points out, although there's been a surge in use, we've yet to see its full potential. For instance, content marketers could use it in areas like:
contextual images
personalized content
realistic chatbots
According to a senior analyst at Techna, trial versions of generative design, cloud-based generative design solutions, and the rising integration of 3D printing with generative designs are just a few of the reasons behind this content marketing trend.
10. Content Driven Personalization
Yieldify defines content personalization as the "process of tailoring content that is visible to the customer based on their profile or preferences."
Every customer who visits your website is at a different stage of the customer journey. Your content should cater to their specific needs and encourage them to take the next step.
A good example would be a customer that comes to your website to find out more about new kitchen units. When they return to your site, you could offer an e-book offering tips on choosing the ideal kitchen units for their home or a checklist on preparing for the revamp.
In case you're wondering, content-driven personalization isn't optional if you want to keep your customer satisfied. Research from Salesforce shows 84 percent of consumers say being treated like a person, not a number, is crucial to winning their business.
Further, fifty-nine percent say tailored engagement based on past interactions is crucial to winning their business.
Conclusion
While data support the trends listed here, trends aren't everything. You should do your research to see how they can improve your content marketing strategy moving into 2021.
There's also plenty of historical data that shows us how quickly trends can flop or die off.
Rather than chase content marketing trends, always do your research. Keep an eye on top performers in your space and use data—as well as experimentation—to fuel your strategy as you head into 2021.
Which of these content marketing trends for 2021 are you working on incorporating into your strategy?
The post 10 Content Marketing Trends for 2021 and Beyond appeared first on Neil Patel.
Social media is a noisy place.
When you log onto Facebook, Instagram, or TikTok, ready to enjoy some content, you're bombarded with ads and thousands of posts about all sorts of things—much of which you might not care about.
It's overwhelming at best, and at worst, it makes us feel lonely. For the most part, we aren't having meaningful discussions or engaging conversations around our biggest passions.
Instead, we are mindlessly tapping away or not feeling safe to express ourselves online because of trolls.
As a result, people are moving away from crowded online spaces and seeking more curated experiences within niche communities. These platforms bring together people who share interests or experiences—without all the ads and other distractions.
What does this mean for the future of social media and digital marketing?
In this post, we take a deep dive into niche internet communities, where you can find them, and how marketers can use the rise of these sites to boost conversion rates, thought leadership, and brand loyalty.
What Are Niche Communities?
A niche community is a group of people brought together by a common interest, value, or goal.
For example, if you love books, you might join a book club. A massive online book club equivalent is Goodreads, where you can find new books to read, leave reviews, and join community groups and have discussions with other readers.
As an author, it pays to be active on a site like Goodreads. It's where your core audience hangs out, and their attention isn't fragmented like it often is on larger social media sites.
For publishers, the site lets people see at a glance what books and topics are resonating with readers. This is a gold mine of market research, and it's completely free.
What Are Niche Communities Used For?
Niche communities give us the exclusivity and sense of belonging we crave. More than ever, people want to connect with a community, such as a group of people who are equally obsessed with anime or Game of Thrones plot theories.
In a niche community, you don't need to scroll past dozens of irrelevant posts to find people who want to talk about the things that excite or intrigue you. With a community that shares your interests, all you need to do is log on, and you can instantly connect with like-minded people.
Niche communities do what Facebook can't. They cut through the digital noise and create safe spaces to discuss specific topics without judgment, trolling, and unrelated content getting in the way.
What I love about these sites is that people get to tap into a hive of shared knowledge. Let's say you're starting your digital marketing career and you have dozens of questions, but no one in your life can answer them.
Instead of staying in an isolated state and trying to figure out things by yourself, you can log onto a niche community like a HubSpot User Group (HUG) to connect with other digital marketers. You can get your questions answered by industry professionals and join insightful discussions.
It's a source of incredible concentrated value you can't find on your Instagram feed. You get to grow professionally, network, and eventually, give back to the community by helping someone else.
Where to Find Niche Communities
Not sure where to start? Here are some of the best niche communities you can use to connect with your audience or people who share similar interests.
Reddit
One of the biggest niche community platforms is Reddit. Since its creation in June 2005, it's grown to over 100,000 threads called "subreddits." You can find a thread on almost everything, but Reddit is a hard nut to crack for marketers. Redditors hate self-promotion. You can't drop a link and leave. You need to spend time creating value as an active community member and occasionally posting content.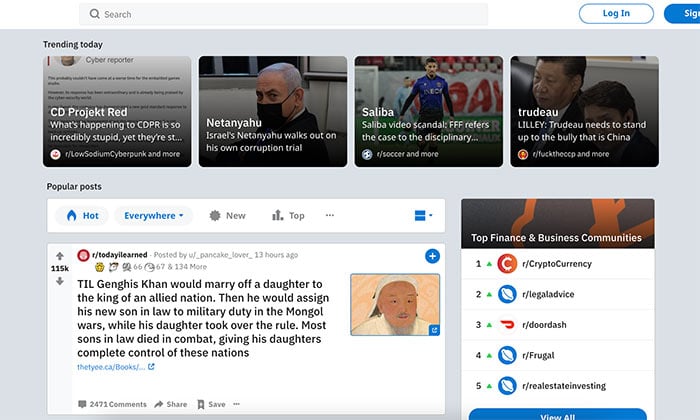 The Amazon-owned site connects readers with authors and creates an engaged community around books. You can get recommendations based on your past reads, discuss how much you love or hate Sarah J. Maas's A Court of Thorns and Roses series, leave book ratings, and get your burning questions answered by your favorite authors. When used correctly, it's an invaluable way for authors to build relationships with fans.
Not only is Stack Overflow the hub for all things IT, but you might land your next full-time or freelance developer gig with its job board. The site allows you to get your coding questions answered by millions of users, collaborate on open-source projects, answer questions and gain insights from developers worldwide.
Are you a professional creative? Behance might be the niche community for you. Created by Adobe, it has more than 10 million members worldwide. You can upload your portfolio, search for jobs, share projects, and get feedback from the community.
Quora
If you want to build your brand and establish yourself as a thought leader, Quora may be able to help. The site has millions of monthly users asking and answering questions on hundreds of different topics. Besides answering your audience's most pressing concerns, you can use it to see what people are struggling with or find your next product idea.
Instructables is an online community for do-it-yourself projects. You can upload your latest craft creation or musical masterpiece and connect with other creators. The community is also a place for people who need help with a DIY task.
Simply create a post around your problem, and you'll likely get solutions from people who are even handier than you. You can also watch tutorials and collaborate on projects with other users.
What started as a conference in 2005 has turned into one of the largest online niche communities. BlogHer is a platform for female creators to discuss digital marketing, blogging, and business. There's a job board for female creatives, yearly conferences, and women-led community support and feedback.
Is your weekend hobby or full-time career architecture or interior design? Sign up to Houzz. The social media platform lets you browse designs by other members, connect with professional and amateur builders, and discuss industry trends with its 40 million homeowners worldwide.
Want to build a niche community? You can do precisely that with Disciple. The private community platform is customizable to match your brand and lets you sell courses, charge subscriptions, and more.
4 Ways Niche Communities Are Changing Online Conversations
Are you tired of bland online chats and posts? You're not alone.
Here are some of the ways niche communities are changing the way we communicate online for the better.
1. Niche Communities Encourage Meaningful Conversations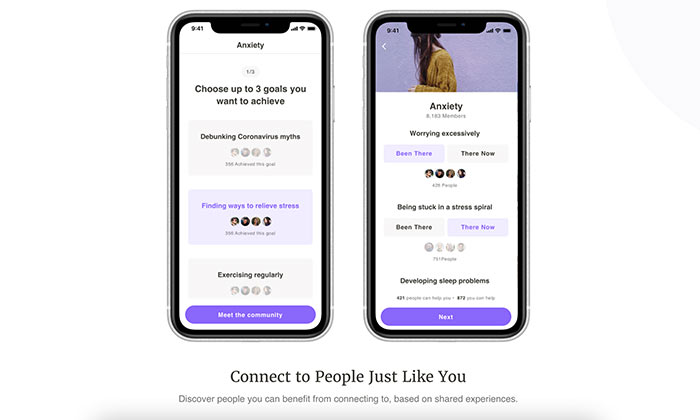 In a study on online communities by the Global Web Index, 45 percent of respondents said they were frustrated with the offensive language and bullying on traditional social media sites. Additionally, 36 percent felt they didn't have a genuine connection with other users.
Community chat apps like Wisdo give users the ability to find meaningful conversations that aren't the norm on other public forums.
Topics on the app range from mental health challenges like anxiety and depression to identity forums around gender transition, racism, and coming out.
It's a way for you to share your story, find a support system, and have conversations you might be too scared to have in real life.
2. Niche Communities Are More Personal Than Social Media
With these communities closed off from the rest of social media, they generally become safe places for people to share their thoughts, feelings, and interests.
You're connecting with people who get what you're going through and why you feel a certain way. This fosters a culture of acceptance, which may be hard to find on traditional social media sites.
A study by Plan International discovered that 39 percent of girls had suffered harassment on Facebook. Twelve percent changed the way they expressed themselves as a result.
3. Niche Communities Allow You to Meet New People With Shared Interests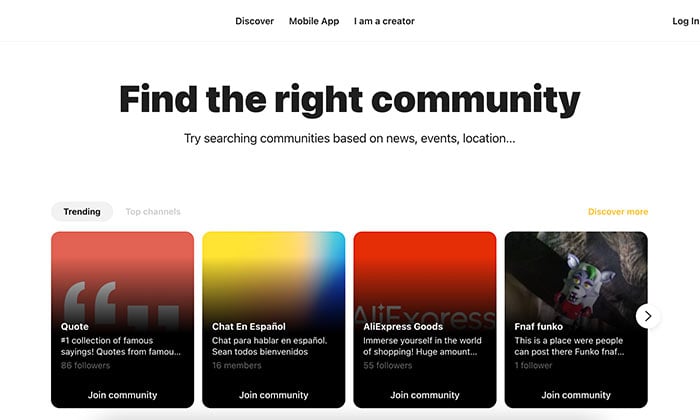 Sometimes it feels like you're the only person in your life who cares about the Impressionist art movement or backpacking across Africa.
Niche internet communities give us a way to stop feeling isolated in our interests and find a community of people who are passionate about the same things.
Capture is another group-chat app bringing niche communities together. The app uses artificial intelligence to suggest group chats and topics to users based on similar interests or locations.
4. Niche Communities Offer a Sense of Belonging
As humans, we are hard-wired to find communities, and as much as we may hate to admit it, we crave group acceptance.
Niche communities give us a sense of belonging we might not have access to outside of the digital world.
Social media can be a way to create meaningful social spaces, but it's not always possible on larger sites. As a result, people crave more authentic online connections and places where they "fit in" by connecting with others who share their fascination with SEO, hiking, or preparing for the zombie apocalypse.
What Benefits Can Marketers Expect From Niche Communities?
While Instagram and Facebook have billions of users, it doesn't mean those platforms are the best options for building a loyal and engaged audience.
Here are some of the advantages you can expect from adding niche communities to your marketing strategy.
Access to Highly Targeted Audiences
One of the most significant advantages of niche communities is that it gives marketers access to highly targeted audiences.
Just like micro-influencers see better engagement and conversion rates, the same is true for niche communities. You can connect with a much smaller audience, who is your ideal customer.
You're not shouting into an endless massive online void: You're zeroing in on a group of people who care about the same things as your brand.
Plus, people are actively engaging in these communities. Without the digital noise on other platforms, users are not mindlessly scrolling past your posts or ignoring your ads.
Form Meaningful Relationships With Your Audience
Over the years, we have seen more brands step away from boring, corporate, professional online personas. Instead, brands are creating engaging personalities that act and feel like people more than businesses.
An excellent example of this is Wendy's, which is known for its witty Twitter comebacks.
Users also expect brands to take a stance on important social issues to use their platforms for the greater good. Silence on such matters can quickly get you "canceled" because people want to know what their money is supporting.
This shows that people want to have authentic relationships with brands.
Niche communities may allow you to develop these relationships and engage with your audience on a personable level by stepping away from mass marketing. This, in turn, can help create brand loyalty and show your customers you share the same values.
Conclusion
Niche communities are a trend all marketers need to watch. As users become distrustful of social media giants and those platforms become increasingly crowded, it's more important than ever to find the online spaces for your niche and connect.
Whether you're an eco-friendly e-commerce brand or a business coach, a niche community will give you better access to your community, an opportunity to grow as a thought leader, and possibly see an increase in conversion rates.
Are you going to add niche communities to your marketing strategy?
The post How Niche Communities Are Changing Online Conversations appeared first on Neil Patel.
What are Private Business Lenders and Private Business Funding?
Real estate investing is big money. But not every entrepreneur qualifies for loans from big banks, and other traditional sources. Not to worry, there are private lenders out there, willing to lend money. Private money business loans just might be the solution you're looking for – from private business lenders.
What are Private Business Lenders?
Private business lenders are generally funded by investors, or by banks, or both. Private lenders are in the business of taking funds from private investors. They make private business purpose loans with those funds.
Investors expect a decent return from their investments, and interest rates from money borrowed from banks is significantly higher, than the banks are being charged for the funds. These factors raise the private lender's expenses. Those expenses are then passed on to the ultimate borrower. Unlike with angel investing or venture capital, the borrower isn't giving away a percentage of ownership.
Why Work with Private Business Lenders?
Apart from possibly not qualifying for traditional lending, there are other reasons why it may be better to work with a private lender. Banks are often tougher to deal with than private lenders. Banks are subject to significant state and federal regulations. They must work within governmental and quasi-governmental agency programs, like Fannie Mae, Freddie Mac, the VA, and HUD. These regulations often dictate which businesses a bank can lend to, and what borrower profiles should look like.
Private business lenders, while still subject to state and federal laws, are significantly less regulated. They can be more flexible in the types of loans they make, and who their customers are.
Hence is it generally easier to get approval from a private lender, versus a traditional bank. Private lenders can customize each loan based on a set of internally set criteria, like credit scores, loan to value ratio, and debt to income levels.
Learn business loan secrets and get money for your business.
Bank Approvals are Different
In contrast, bank approvals are program or computer driven. The lender only has a little discretion. Private lenders tend to take a more common sense approach, to understanding borrower issues and overcoming them.
Banks tend to look at financial histories and credit through easily traceable and documented income sources. This makes it very difficult for self-employed borrowers, for example, to qualify for bank loans.
Private lenders will be more creative, and investigative in qualifying income. They may be willing to overlook background flaws upon explanation. See rehabfinancial.com/real-estate-investment-strategy/financing-real-estate-investments/private-lender-vs-a-bank-mortgage.
Consider Private Lenders and Hard Money Loans
A hard money loan is a type of real estate loan. It is issued by a private lender for non-owner occupied property. Hard money loans are usually short term. They tend to be between six and 36 months. They have a higher interest rate than traditional bank loans.
Let's look at Hard Money Loan Approvals
You get approval for hard money loans based on the value of the real estate, rather than the creditworthiness of the borrower. These loans are often used because they have an exceptionally fast approval time. They are often closed within two to four weeks.
What is the Difference Between Hard Money Loans and Bank Loans?
The main difference is the lender. Hard money loans are almost always given by a private lender. This is so whether that's an individual or a private lending company. These loans are used for non-owner occupied real estate. So they aren't regulated like consumer mortgages. As a result, hard money lenders can charge higher interest rates and fees, and they can get away with terms that wouldn't be allowed with traditional loans.
The Truth in Lending Act (TILA) and Real Estate Settlement Procedures Act (RESPA) don't often apply to commercial mortgages. But there are still regulations traditional financial institutions must follow. Federally insured banks are still regulated by the FDIC. Credit unions are regulated by the National Credit Union Administration (NCUA). But hard money lenders don't have any regulations placed on them.
What Sorts of Real Estate is Covered by Private Money Financing?
A hard money lender may loan on any type of non-owner occupied real estate. This includes all sorts of real estate investments. But they're often looking for situations with a fairly quick exit strategy, so they know they'll get paid by the end of the loan term.
Let's look at Private Small Business Loans for Fix and Flip Properties
Hard money loans are very common with fix and flip properties. In fact, many lenders will even finance the repairs. These types of deals are ideal for the lender because flips tend to be completed within six months.
If the lender is also financing the repairs, they will estimate the cost of the repairs, and issue draws as the borrower needs them to pay for the work being done. This ensures the funds are being used for the repairs. It also limits the lender's exposure, since they're only giving out a small amount of money at a time.

Learn business loan secrets and get money for your business.
Check out Hard Money for Repairs
Many hard money lenders prefer to finance the repairs. This way, they know the project will be completed. If the borrower gets through the demolition and runs out of money, the value may become less than the purchase price. By financing the project, they don't have to worry about the borrower not being able to finish the job due to a lack of funds.
Consider Hard Money for Rentals
Hard money lenders will also provide short-term loans for residential real estate investment properties. The goal here is often to refinance the property in 12 to 36 months, to be able to pay off the hard money loan. Investors may use a hard money loan for a rental property if they need to be able to close the deal quickly, and don't have the time to go to a bank. Or they may need a private loan if the rental property needs repairs before a bank will finance the deal.
Let's look at Hard Money for Multifamily Properties
Like loans for rental properties, investors may need capital quickly to close on a multifamily property. This is the case if there's not enough time to go through the traditional lending process. Private money lending is just plain faster.
An investor may also be buying a multifamily property with little to no tenants that needs a lot of repairs. This type of property would be hard to get financed with a bank, so they may seek out a hard money loan. Investors can get the necessary work done. And they can lease the property before refinancing it with a long term loan.
Consider Hard Money for Commercial Real Estate
A common situation with commercial real estate is an investor having a tenant to lease space to, but no property to put them in. The investor will find a vacant property that the tenant will lease out, but they have to buy the property and get it ready for the tenant first.
A bank may not want to finance a vacant property intended for use as an investment if the borrower doesn't have the assets to secure the loan. A hard money loan can be useful in this situation to get the deal done. The investors can accomplish the tenant improvements and get the property leased. Once the tenant is in place and paying rent, a bank will be more willing to finance the real estate.
Check out Interest and Fees on Hard Money Loans
The convenience and easy approval with a hard money loan comes at a cost. Lenders will charge higher interest on hard money loans. This is because they are higher risk loans. It is also because these loans are short term.
Longer term loans will earn interest for several years from processing one loan. But the money invested in hard money loans must be reinvested every six to 36 months. There's added cost and new risks each time that money is invested in a loan. Interest rates for these loans tend to be a few percentage points higher than traditional bank loans.

Learn business loan secrets and get money for your business.
Check out Hard Money Fees
The lender will charge upfront fees to cover the cost of processing the loan, plus any commissions being paid. This also ensures they still earn a profit; in case the borrower pays off the loan before the end of the term.
Common fees for a hard money loan include origination fee, broker fee, application fee, underwriting fee, document prep fee, processing fee, and funding fee. These fees can add up to thousands of dollars.
Consider Credit Checks and Property Values
In general, private lenders are going to be all right with average credit. Their main concern is the value of the property. Plus a lender wants to know the market the property is in. This is due to higher risk. The lender wants to be able to recover their costs in case of foreclosure. See fool.com/millionacres/real-estate-financing/hard-money-loans/5-best-hard-money-lenders.
More Details on Private Small Business Loans and Hard Money Loans
There is a balloon payment at the end of the short term. For fix and flip, the lender knows the borrower can afford the balloon payment. But in the case of a borrower looking to refinance the property by the end of the term, the may not be as willing to lend to someone with bad credit. They will look closer at the borrower's credit and personal finances in this case. The lender may also require a higher down payment to limit their risk in case the borrower can't pay the lender off at the end of the term.
Private lenders for business loans will look into a borrower's experience. For a fix and flip, private business lenders will want borrowers who have completed at least a few other deals. Smaller lenders usually stick to markets they know and states that have a strong real estate market. They often don't like rural properties and provide a lower loan to value for them.
Private Money Financing: Takeaways
Private money financing is a way for real estate investors and house flippers to get funding. Also called hard money loans, private money financing tends to have fast approvals, but higher interest rates and no regulation to speak of. Experienced flippers in urban areas with good real estate markets are more likely to get approval.
The post Private Business Lenders appeared first on Credit Suite.