Thursday, November 5th, 2020
now browsing by day
Disclosure: This content is reader-supported, which means if you click on some of our links that we may earn a commission.
Web hosting comes in all different shapes and sizes. As a whole, these plans can be segmented into four main categories—shared, VPS, cloud, and dedicated.
Shared hosting is essentially the entry-level web hosting category.
It's ideal for new websites and smaller websites that don't have a ton of traffic just yet. Since shared hosting is the first tier of hosting options, it's always the most cost-effective way to host your website.
For those of you starting a new website from scratch, shared hosting will be the best option 99% of the time. These are the top hosting companies for shared plans:
The Top 6 Options For Shared Hosting Companies
How to Choose the Best Shared Hosting Company For You
As you're shopping around and evaluating different shared hosting companies, there are certain factors that you need to keep an eye out for. Make sure you take the following elements into consideration:
Speed
With shared web hosting, your site will be sharing server resources with other websites on the same server (that's where the name "shared" comes from).
This ultimately impacts the performance of your website, including the site speed. Your site won't be as fast as it would if you were on a VPS (virtual private server) or dedicated hosting plan. But that's fine; most new websites don't need top-of-the-line performance.
With that said, some web hosting providers are faster than others. If your loading times are too slow, it will cause visitors to bounce and ultimately create a negative experience for people on your website.
Uptime
Uptime is another crucial factor to consider when discussing site performance. If people can't access your site, it's going to be detrimental to your success.
Generally speaking, some downtime is bound to happen. Certain providers will guarantee uptime rates, like 99.9%, but those typically come with all different types of contingencies. For example, planned outages wouldn't qualify for the guarantee.
Read some reviews from current customers to see if they are experiencing outages and downtime.
Traffic
Make sure you choose a plan within the shared hosting category that can accommodate the traffic you're expecting.
For example, some plans won't be able to accommodate more than 10,000 monthly visits. You might need to choose a tier that supports 25,000 or 50,000 monthly visitors. Once you get beyond these numbers (and it will probably take a while), then it might be time to consider moving away from shared hosting to a VPS or cloud hosting plan.
But for not, there are plenty of shared hosting providers out there offering plans to accommodate the traffic for new websites.
Security
At a minimum, your web hosting provider should be giving you a free SSL certificate.
But beyond that, some providers will go the extra mile to help protect your website from things like malware, brute force attacks, and more. So keep an eye out for packages and promotions that will protect your website from malicious attacks.
Some hosts will include these extras in your plan, while others will charge you extra to add-on a security package.
Limitations
The vast majority of shared hosting plans will have some restrictions for your bandwidth and storage.
Your bandwidth essentially restricts the amount of data that gets transferred from your site at any given moment. The more traffic you have, the more bandwidth you'll need to accommodate that traffic.
This is especially true for websites with lots of videos, images, or dynamic content (all of these require additional bandwidth).
Although many hosts will advertise unmetered or unlimited bandwidth, that's really never actually the case. So double-check your contract before making a commitment.
Storage can also be referred to as disk space. This is the amount of space your website can occupy on the shared server. Images, videos, files, databases, scripts, code, and more all eat into your disk space limits.
Similar to bandwidth, be wary of hosts promoting unlimited disk space—that doesn't actually exist.
Support
If you're new to the world of web hosting, you're going to have some questions. It might not be today or next week, but eventually, you'll need assistance.
Make sure you choose a web hosting provider that will be there to help you out. This is crucial in times when your site goes down, or you need a time-sensitive reply. If your site crashes on Friday afternoon, waiting until Monday at 9:00 AM EST isn't really a viable option.
The best web hosting providers offer 24/7/365 support.
The Different Types of Shared Hosting Companies
Earlier I mentioned the different types of web hosting (shared, VPS, cloud, and dedicated). But there are further segmentations within the shared hosting category itself. Before we dive into the company reviews, I want to quickly explain the differences between the following shared hosting types:
Linux Hosting
Generally speaking, Linux servers are the default option for shared hosting. Unless you're super technical and need to run specific applications at the server level, you shouldn't have to think twice about this— Linux servers will be just fine.
Windows Hosting
Some hosting providers let you choose your OS. So if you don't want a Linux server, you might have the option to select a Windows server instead. This is really only necessary if you're running custom server-side applications written in .NET or SQL servers—both of these need a windows hosting plan. But the vast majority of you don't need to worry about this.
WordPress Hosting
As the name implies, WordPress hosting is designed specifically for WordPress websites. These plans will include features like one-click WordPress installations, automatic WordPress updates, security optimized for WordPress, and more.
If you're running a WordPress site, it's definitely a good idea to consider WordPress hosting. But with that said, you can still host your WordPress site without a WordPress-specific plan.
Managed Web Hosting
Managed hosting will be a bit more expensive than traditional shared plans. That's because managed providers allow you to stay hands-off.
If you don't want to worry about security, backups, updates, and other technical aspects of hosting your website, a managed hosting provider can handle all of these things for you. You'll pay a little extra, but you really won't have to do anything beyond running the site itself. Everything behind the scenes will be managed for you.
Domain Registrars
Lots of domain registrars also double as web hosting providers. Avoid these.
There are certain instances when you can bundle web hosting and domain registration, but I'd only recommend that from a hosting provider. You should never get web hosting from a domain registrar—period.
Website Builders
Similar to domain registrars, lots of website builders also offer web hosting plans. Again, stay away from these. Even if you're using a site builder to create your website, you should still get your hosting plan from a traditional hosting company.
#1 – Bluehost — The Best Shared Hosting For WordPress
More than two million sites worldwide are powered by Bluehost. This is one of the most popular and reputable shared hosting solutions on the market today.
I also like Bluehost because they've been on WordPress' list of recommended web hosts for 15+ years.
In addition to the WordPress hosting plans, there are plenty of other great reasons to choose Bluehost. Here's why they rank so high on my list:
Free SSL certificate included with your shared plan
Free domain name for the first year
One-click WordPress installation
24/7 customer support
30-day money-back guarantee
$200 in marketing credits
Bluehost makes it easy for your site to scale as well. As the site grows and you need more resources, upgrading your plan accordingly is a breeze. They also advanced extras like Cloudflare CDN, domain privacy & protection, spam protection, SiteLock, CodeGuard, and multi-server management.
Plans start as low as $3.95 per month.
#2 – A2 Hosting Review — The Best Hosting Company For Speed
A2 Hosting is another well-known name in the web hosting world. If you want fast loading times and outstanding performance on a shared plan, this will be a top choice to consider.
Certain plans come with turbo boost servers that are up to 20x faster than traditional shared plans. Here's a closer look at those plans:
Sites of all sizes can rely on A2 Hosting for optimized performance. Other top features, benefits, and highlights of the shared plans included:
Free and simple site migrations
Free automated backups
99.9% uptime guarantee
Speed and performance optimized for WordPress
Free SSL certificate
Guru support available 24/7/365
A2 Hosting is a great option for new websites, as well as existing websites looking to switch hosting providers. They offer WordPress hosting as well.
You can sign up for A2 Hosting risk-free. All plans are backed by a 30-day money-back guarantee.
#3 – TMDHosting — The Best Fully Managed Plans
If you're looking for a hands-off hosting solution, I highly recommend TMDHosting.
While this might not be the most recognizable name in the industry, these managed shared hosting plans are second to none.
For new websites and existing websites alike, TMDHosting has solutions to accommodate your needs. Let's take a closer look at the noteworthy highlights from this hosting company:
24/7/365 premium support
Global data centers
Military-grade security
Optimized for open-source platforms (WordPress, OpenCart, Drupal, PrestaShop, etc.)
Free application installation with 1,300+ apps
Free components installation
Free template installation
Up to 16x faster page loading speeds
Live malware protection
Free domain
Linux and Windows servers available
Free daily backups
99.999% uptime guarantee
As you can see, managed plans from TMDHosting definitely come packed with features and benefits. If you're migrating over from another host, TMDHosting will transfer your site files and databases for free. They'll also compensate you for unused months on your other contract.
Shared hosting starts at just $2.95 per month. All plans are backed by a 60-day money-back guarantee.
#4 – Hostinger Review — Best Cheap Shared Hosting Plans
If you're on a tight budget and don't want to spend a fortune on web hosting, you should definitely check out Hostinger.
With shared plans starting at just $0.99 per month, this is roughly 25% of the price compared to entry-level plans from other providers.
Even at such a low introductory rate, you really aren't sacrificing too much quality with a shared plan from Hostinger. Aside from the rock-bottom pricing, there are still plenty of reasons why Hostinger ranks so high on my list:
24/7/365 live chat support
Automatic one-click WordPress installations
Strong uptimes rates and loading speeds
Easy to set up whether you're creating a new site or migrating an existing site
Free SSL certificate
Simple, intuitive, and user-friendly control panel
Flexible and built to scale
It's worth noting that you'll need to lock-in a 48-month contract to get the lowest possible rate. Since you have to pay for this contract upfront and in-full, it's actually going to cost you more than just $1 today.
Hostinger offers a 30-day money-back guarantee, so you can sign up risk-free.
#5 – DreamHost Review — The Best Shared Hosting Features
DreamHost is one of the most reliable and reputable hosting solutions on the market today. They offer a wide range of hosting solutions, including feature-rich shared plans.
Plans start as low as $2.59 per month.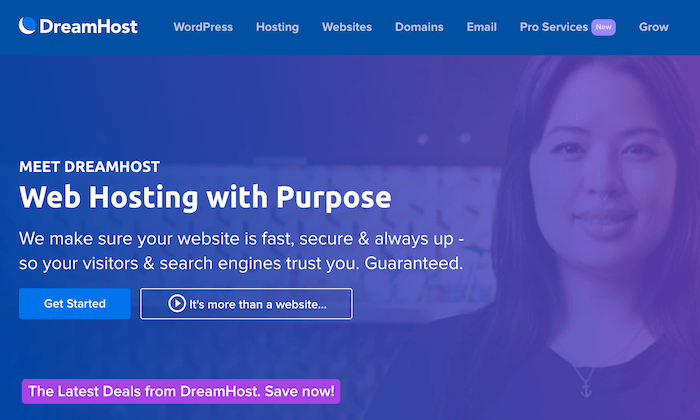 Why should you consider DreamHost? Let's take a closer look to see what these shared plans have to offer.
24/7 support
WordPress hosting
Free domain name
Fast SSD storage and email hosting
Anti-spam protection and free WHOIS privacy
100% uptime guarantee
One-click WordPress installs
Unlimited traffic
Automated WordPress migrations
Automated backups
Some of the advanced features include canned CGI scripts, Crontab access, full Unix Shell, unlimited SFTP users, unlimited MySQL databases, and more. So if you're a developer or a technical user, these will definitely come in handy.
It's no surprise that 1.5+ million websites rely on DreamHost for web hosting. All plans are backed by an industry-leading 97-day guarantee.
#6 – GreenGeeks Review — Best Eco-Friendly Hosting Company
GreenGeeks is a bit unique compared to some of the other providers on our list. It's definitely not the most popular or most recognized name in the hosting world.
But as the name implies, this provider offers eco-friendly hosting, which is extremely important in today's day and age.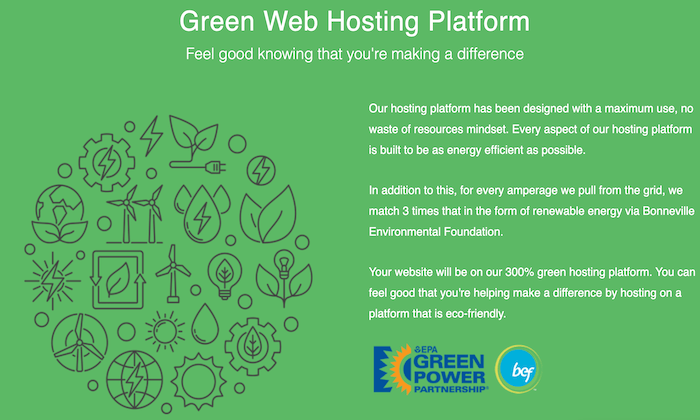 If you want to limit your carbon footprint and help protect the environment, GreenGeeks will be the best option for you to consider. Aside from this unique differentiator, here are some other reasons why 45,000+ websites rely on GreenGeeks:
Free nightly backups
Free SSL certificate
Free domain for first year
Free CDN
Unlimited email accounts
LSCache included with plans
Free site transfers
24/7 tech support (chat, ticket, or phone)
Developer-friendly tools and features
Real-time security scanning and proactive server monitoring
Built for speed and scalability
When you sign up for a GreenGeeks shared hosting plan, you can sleep well at night knowing that your site is stable and you're making a difference in the world. Plans start at $2.95 per month, and they're backed by a 30-day money-back guarantee.
Summary
Every website needs a hosting plan to be live on the Internet.
If you're starting a new site from scratch or currently running a small website, shared hosting will be the best option for you. But which hosting company is the best?
Use the recommended providers and buying guide explained above to find the best shared plan for your website.
The post Best Shared Hosting Companies appeared first on Neil Patel.
Article URL: https://public.3.basecamp.com/p/gCuDuaVRKTbTKYdVz2yzg6wd
Comments URL: https://news.ycombinator.com/item?id=24990787
Points: 1
# Comments: 0
The post SharpestMinds (YC W18) Is Hiring a Full-Stack Developer in Toronto appeared first on ROI Credit Builders.
The post SharpestMinds (YC W18) Is Hiring a Full-Stack Developer in Toronto appeared first on Get Funding For Your Business And Ventures.
The post SharpestMinds (YC W18) Is Hiring a Full-Stack Developer in Toronto appeared first on Buy It At A Bargain – Deals And Reviews.
Get Home-Based Business Recession Funding Without Jeopardizing Your Personal Assets
A home-based business can get expensive in a hurry. Between supplies and the phone system, to the printer ink and postage, and don't forget your computer, you might be experiencing negative cash flow before your business really starts to take off. So here are some ideas for getting funding which don't involve getting a loan from someone in your family. Get home-based business recession funding the right way, now!
Home-Based Business Recession Funding – Background
The number of US banks as well as thrifts has been decreasing gradually for 25 years. This is coming from consolidation in the marketplace along with deregulation in the 1990s, decreasing barriers to interstate banking. See: https://www.fundera.com/blog/happened-americas-small-businesses-financial-crisis-six-years-start-crisis-look-back-10-charts
Assets focused in ever‐larger financial institutions is problematic for local business proprietors. Big financial institutions are a lot less likely to make small loans. Economic declines indicate banks end up being more careful with lending. Thankfully, business credit does not depend on financial institutions.
Get Home-Based Business Recession Funding with a Loan from The Small Business Administration
The SBA says that over half of American businesses are based out of a home. And they have a number of loan programs you can take advantage of. Note: the SBA doesn't provide the loan; they work with the lender and they make these programs available to you, the small business owner.
SBA Loans
There are two primary kinds of SBA loans you can generally secure. One kind is CAPLines. There are in fact 4 types of CAPLines that can work for your business.
You can also acquire a lower loan amount faster using the SBA Express program. A lot of these programs offer BOTH loans and revolving lines of credit.
From the SBA … "CAPLines is the umbrella program under which SBA helps business owners meet short-term and cyclical working capital needs". Loan amounts are offered up to and including $5 million. Loan qualification criteria are the same as with other SBA programs.
Working Capital
Borrowers must use the loan proceeds for short term working capital/operating needs. If the proceeds are used to acquire fixed assets, lender must refinance the portion of the line used to acquire the fixed asset into an appropriate term facility no later than 90 days after lender discovers the line was used to finance a fixed asset.
Microloans
These are not for a lot of money. The SBA facilitates microloans of up to $50,000, but the average amount is around $13,000. You can use an SBA microloan for:
Working capital
Furniture or fixtures
Inventory or supplies
Machinery or equipment
However, they won't let you use it for buying real estate or to pay off business debts.
General Small Business Loans
Ah, the 7(A). It's available for most forms of small business although, like the CDC/504 loan, you can't get one if your business's profits depend on sales made by an ever-increasing number of participants. You also can't get one if your business derives (either directly or indirectly) more than 2.5% of its gross revenue through the sale of products or services, or the presentation of any depictions or displays, of an indecent sexual nature. Since this is not too terribly well-defined, it's hard to say whether it would include lingerie (although it most likely includes marital aids). You might need to check with your lender.
There are also some restrictions on franchises. Again, it's always best to check the fine print and, if you have questions, talk to your lender.
Demolish your funding problems with our rock-solid guide about 27 killer ways to get cash for your business. Get money even during the worst of a recession.
Get Home-Based Business Recession Funding with SBA Express
You can get approval for up to and including $350,000. Interest rates vary, with SBA enabling banks to charge as much as 6.5% over their base rate. Loans in excess of $25,000 will call for collateral.
Approval Details
To get approval you'll need good personal and company credit. Plus the SBA specifies you must not have any blemishes on your report. An acceptable bank score requires you have at least $10,000 in your account over the last 90 days.
You'll likewise need a resume showing you have business sector experience and a well put together business plan. You will need three years of business and personal tax returns, and your business returns should show a profit. And, you'll need a recent balance sheet and income statement, thereby showing you have the funds to pay back the loan.
Collateral
To get approval you'll need account receivables, but only if you have them. When it comes to the collateral to make up for the risk, generally all business assets will serve as collateral, and some personal assets including your residence. It's not unusual to need collateral equivalent to 50% or more of the loan amount. You also need articles of incorporation, business licenses, and contracts with all third parties, and your lease.
Microloans (but not from the SBA)
There are other microloan providers. You can try the Association for Enterprise Opportunity to find a local microlender.
Bank Loans
What if you need more than a microloan, or your business falls into too many SBA exceptions? Then apply for a bank loan for your home-based business recession funding. Be prepared to put up collateral, which could be equipment or inventory or the like. Pay back your loan on time or else your business's credit score will suffer.
Business Credit Cards
Another option is business credit cards. However, be aware that you must pay off business credit cards just like personal credit cards. A high credit utilization rate (the amount of credit you use, divided by the total amount of credit available to your company) of greater than 30% can bring down your business credit score. This can make it harder to borrow money or get another business credit card. Therefore, be vigilant with these and pay them off as soon as is practical.
Get Home-Based Business Recession Funding with Crowdfunding
You might want to try with a service such as Kickstarter or GoFundMe. Always make sure you read the fine print, because many crowdfunding platforms require that you give all of the funding back if you do not make your goal by the end of the crowdfunding campaign (IndieGoGo has a flexible funding option). Also, crowdfunding platforms take a percentage of the donations, and they generally will push to have you deliver on your promises, so you'll have to actually do what your business is supposed to be doing – or face a potential lawsuit.
You will need to make a lot of choices before you even launch a business crowdfunding campaign.
How Much?
Your very first decision should be: just how much do I need to crowdfund? If you need $1 million, you are going to need to crowdfund more than that. Why? Because that is how crowdfunding platforms make their money – they take a percentage of whatever money you can raise. Therefore, you will need to take that into consideration. Crowdfunding percent costs range from 4% to 10%.
Will I Succeed?
Another decision is about how successful you believe your campaign is going to be. If you are extremely confident that you will be 100% funded at the end of your campaign, then traditional funding is for you. If you aren't sure, then try GoFundMe's flexible funding. With flexible funding, you, the campaign runner, can retain your donations even if your campaign fails. However, for this privilege, you will need to pay an increased fee to GoFundMe. Other crowdfunding platforms like Kickstarter don't provide this option.
Your Campaign Strategy
A few words on strategy:
Pitch Videos
Your pitch video needs to be good. Use an expert to film it and create the script. Can't pay for professionals? Then try schools, both students and instructors.
Your script does not need to be verbatim but you must have points you wish to make and not rattle on. Create a script and stay with it. This is not the time to improvise.
Show the Evidence
If you have physical evidence of your project, then make sure to show it in your campaign video and on your campaign webpage. This means a photo of your health club's sign or a short video recording of your prototype robot.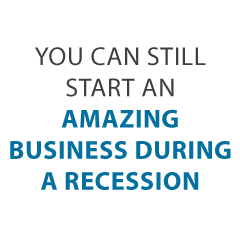 Address Skepticism
A lot of people are understandably skeptical about crowdfunding. An image and a tangible thing will go a long way to assuring them that your project isn't vaporware.
Manners Matter
Say please, thank you, and you're welcome to everyone. Use these magic words in your pitch and in your correspondence with your donors, even in the cover letters you send with your perks (even internet perks can include a cover email message). You do not need to be servile, but you absolutely must be polite.
Don't Be Greedy!
If you need $250,000 for your campaign, but you call for $1,000,000, that does not do anybody any good.
You'll just look like you wish to bum off others' generosity. Instead, account for your expenditures as clearly and transparently as you can. And incidentally, if you misuse your funding, you could find yourself in an unpleasant meeting with your state's attorney general. So be honest!
Stretch Goals
Your stretch goals should be a combination of easily achievable and pie in the sky. If you are crowdfunding for $100,000, a rather easy to achieve stretch goal is $125,000.
Pie in the sky is going to be more like $300,000. Make it perfectly clear what you will do with any added funds if you are lucky enough to get it. Will you buy the property your business operates in? Employ five additional people? Replace your outdated equipment? Open up a brand-new market on some other continent? Let your donors know what you are striving for, so they can dream with you.
Courtesy Counts
Be polite if your campaign falls short. Even if you use GoFundMe's flexible funding option, you nevertheless might not get enough to make a significant dent in your funding needs. If you hoped for $100,000 and you just got $500, your best option is to simply return the money.
If you almost got there with $95,000, then say thanks to everybody who donated and see what you can do, despite the fact that there's a shortfall. And let them know what you're doing! Perhaps you'll buy your building next year, or hire four people as opposed to five.
Once more, give your donors a stake in and an inside look at your startup. This will enable them to feel invested. And they might just decide to make up the deficiency on their own. Even if your crowdfunding campaign concludes doesn't mean a donor cannot send a check or purchase extra goods or services. If that happens, then politeness is crucial.
Donor Strategy
Line up the most significant and most trustworthy donors you can before you start. Tell your mother or your brother in law or your former high school soccer coach to postpone on handing over their $1,000 or $10,000 donation till you begin your campaign.
And ask them (nicely!) to release their money at a very precise time. Which time? The first or very last day of the campaign (split the anticipated funding as well as you are able; if the division isn't close to half and half, then ask for the bigger chunk of donations to come on the very last day of the campaign). Benefit from the novelty factor of the very first day of the campaign, or the urgency factor of the very last.
Much like a busker with a few of her own bucks in her hat, to encourage people to throw a few bucks for a song, you want your most significant donors to show other donors that they have confidence in you and in your project. And you also want them to suggest your other donors that they had best get in on investing in your startup before the chance ends.
Social Media
Share your campaign on social media sites and ask your friends and family to do so, too. Tweet the link. Add it as a Facebook status. Make it a Tumblr blog post or a snap on Snapchat or publish a blog post about it. Ask your network to publish the link. The best method to get your network to help you out is by assisting them in return. If your relative's band is on Facebook, share their page, or tweet about it.
Be a participating member of your very own personal community, and your contacts will be far more likely to help you out when you ask. And repeat these social media posts. Considering timezones and our all-too hectic lives, people may not see your message the first time around. Mix it up and deliver it at odd hours (you can normally use scheduling software like HootSuite for this), including what is the middle of the night where you live.
Demolish your funding problems with our rock-solid guide about 27 killer ways to get cash for your business. Get money even during the worst of a recession.
Get Home-Based Business Recession Funding with Unsecured Business Credit Cards
Many of these cards report to the consumer credit reporting agencies. They all require a personal guarantee from you. You can get approval in general for one card max as they discontinue approving you when you have two or more inquiries on your report.
Most credit card providers feature business credit cards including Capital One, Chase, and American Express. These have rates much like consumer rates and limits are also similar.
Some of them report to the consumer reporting agencies, some report to the business bureaus. Approval requirements are similar to consumer credit card accounts.
Inquiries
Usually, when you apply for a credit card you put an inquiry on your consumer report. When other lenders see these, they won't approve you for more credit because they have no idea how much other new credit you have lately obtained.
So they'll only approve you if you have less than two inquiries on your report within the most recent six months. Any more than that will get you declined.
Get Home-Based Business Recession Funding with Our Credit Line Hybrid
With this form of business financing, you work with a lender who specializes in securing business credit cards. This is a very unusual, very little know of program which few lending sources offer. They can typically get you three to five times the approvals that you can get on your own.
This is due to the fact that they are familiar with the sources to apply for, the order to apply, and can time their applications so the card issuers won't reject you for the other card inquiries. Individual approvals typically range from $2,000 – 50,000.
The result of their services is that you ordinarily get up to five cards that resemble the credit limits of your maximum limit accounts now. Multiple cards create competition, and this means they will raise your limits, ordinarily within 6 months or less of original approval.
Approvals
Approvals can go up to $150,000 per entity like a corporation. With hybrid credit line they actually get you three to five business credit cards that report solely to the business credit reporting agencies. This is huge, something the majority of lenders don't offer or promote. Not only will you get cash, but you build your business credit also so within three to four months, you can then use your new corporate credit to get even more money.
Rates
The lender can also get you low introductory rates, regularly 0% for 6-18 months. You'll then pay normal rates after that, typically 5-21% APR with 20-25% APR for cash advances. And they'll also get you the best cards for points. So this means you get the very best rewards.
Just like with anything, there are big benefits in partnering with a source who concentrates on this area. The results will be far better than if you try to go at it on your own.
Qualifications
You have to have excellent personal credit right now, preferably 685 or higher scores, the same as with all business credit cards. You shouldn't have any derogatory credit on your report to get approval. And you must also have open revolving credit on your consumer reports right now and you'll have to have five inquiries or less in the most recent six months reported.
Fees
All lenders in this space charge a 9-15% success based fee and you only pay the charge off of what you secure. Keep in mind, you get a ton of additional rewards and about three to five times more cash through this program than you'd get on your own, which is why there's a fee, the same as all other lending programs.
You can get approval using a guarantor and you can even use a number of guarantors to get even more money. There are also other cards you can get making use of this very same program but these cards only report to the consumer reporting agencies, not the business reporting agencies. They are consumer credit cards versus business credit cards.
Benefits
They offer similar benefits including 0% intro annual percentage rates and five times the amount of approval of a solitary card but they are a lot easier to qualify for.
You can get approval with a 650 score and seven inquiries (or fewer) in the last six months and you can have a bankruptcy on your credit and other negative items. These are a lot easier to get approval for than UBF company credit cards.
With all preceding cards above, you have to have good consumer credit in order to get approval but what if your personal credit isn't really good, and you do not have a guarantor?
This is the time when building business credit makes a great deal of sense even if you have good personal credit, establishing your business credit helps you get even more money, and without a personal guarantee.
Demolish your funding problems with our rock-solid guide about 27 killer ways to get cash for your business. Get money even during the worst of a recession.
Get Home-Based Business Recession Funding with Private Investors and Alternative Lenders
Private investors and alternative lenders also offer credit lines. These are a lot easier to qualify for than conventional SBA loans. They also need much less documentation for approval. These alternative SBA credit lines generally demand good personal credit for approval.
Unlike with SBA, many of them don't require good bank or business credit approval. Nearly all of these kinds of programs require two years' of tax returns. Tax returns need to show a profit. Rates can vary from 7% or greater and loan amounts range from $25,000 into the millions. Loan amounts are often based upon the revenues and/or profits on tax returns. At times lenders may ask for other financials including a profit and loss statement, balance sheets, and income statements.
Merchant Cash Advances
Merchant cash advances have rapidly become the most popular way to get financing, in large part because of the effortless qualification process. Businesses with $10,000 in revenue can get approval, with the business owner having scores as low as 500.
Some sources have now even begun to offer credit lines that accompany their loans. You must have at least $10,000 in revenue for approval. You should be in business for at minimum one year, though three years is better. Lenders generally want to see a credit score of 650 or better for approval.
Loan amounts are frequently around $20,000. Lenders generally do pull your business credit, so you ought to have some credit already and at times lenders will want to see tax returns.
Rates vary, due to the risk for this program, and there usually are not a lot of funding sources who offer it.
Get Home-Based Business Recession Funding with Credit Lines
A credit line, or line of credit (LOC), is an agreement between a borrower and a bank or private investor which establishes a maximum loan balance which a borrower can access.
A borrower can gain access to funds from their line of credit anytime, so long as they don't go over the maximum set in the agreement, and so long as they meet any other requirements of the bank or investor including making on time payments.
Advantages
Credit lines deliver many one of a kind benefits to borrowers which include versatility. Borrowers can utilize their line of credit and just pay interest on what they use, unlike loans where they pay interest on the sum total borrowed. Credit lines can be reused, so as you acquire a balance and pay that balance off, you can use that accessible credit again, and again.
Details
Credit lines are revolving accounts similar to credit cards, and compare to various other types of funding including installment loans. Often, lines of credit are unsecured, much the same as credit cards are. There are some credit lines that are secured, and for that reason easier to be granted
Credit lines are the most routinely requested loan type in the business world although they are very popular, authentic credit lines are few and far between, and tough to find. Many are also very tough to get approval for calling for good credit, good time in business, and good financials. But there are various other credit cards and lines that few people know about that are available for start-ups, bad credit, and even if you have no financials.
Get Home-Based Business Recession Funding with Securities as Collateral for Financing
You can get financing irrespective of personal credit if you have some kind of stocks or bonds. You can also get approval if you have somebody intending to use their stocks or bonds as collateral for financing.
Personal credit quality doesn't matter as there are no consumer credit requirements for approval. You can get approval for as much as 90% of the value of your stocks or bonds. Rates are frequently below 2%, making this one of the lowest rate credit lines you'll ever see. You can nevertheless earn interest as you usually do on your stocks and bonds.
Get Home-Based Business Recession Funding with Building Company Credit
Business credit is credit in a company name, in association with the business's EIN number, and not the owner's Social Security Number. When undertaken correctly, you can obtain company credit without a personal credit check and no personal guarantee. This is something all other cards above can't deliver.
You can get three types of company credit cards. First is vendor credit, which offers net 30 terms to set up a business credit profile. Then is retail credit, where you will get credit cards with high limits at most stores.
Next is fleet credit. It's credit to fuel, service, and maintain business vehicles. And then there's cash credit, which includes Visa, MasterCard, and American Express cards that you can use anywhere. You can get these without any credit check or guarantee. Limits are typically $5,000 – $10,000 to get started, and can exceed $50,000.
Takeaways
Stop asking your family for handouts! There are lots of ways to get home-based business recession funding.
The post Get Home-Based Business Recession Funding appeared first on Credit Suite.